Ben was jonesin' to get back on the stone--with the rising temps and sunshine being the main draw to Spring bouldering. I wanted to re-explore one "zone in the making" to see what else lurked in the fair Klettergarden atop Homestake.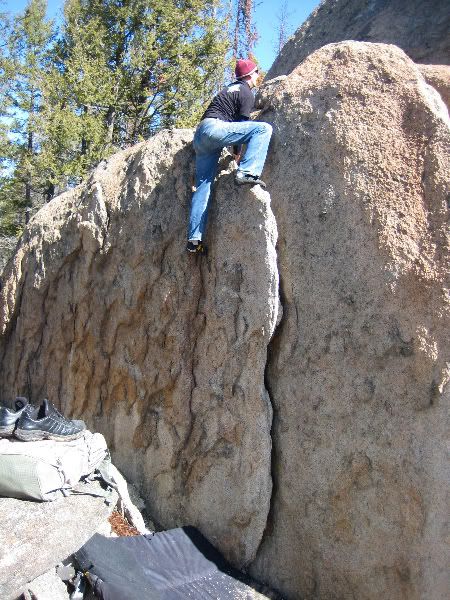 Ben warming up on the first climb of the day
Me, humping another arete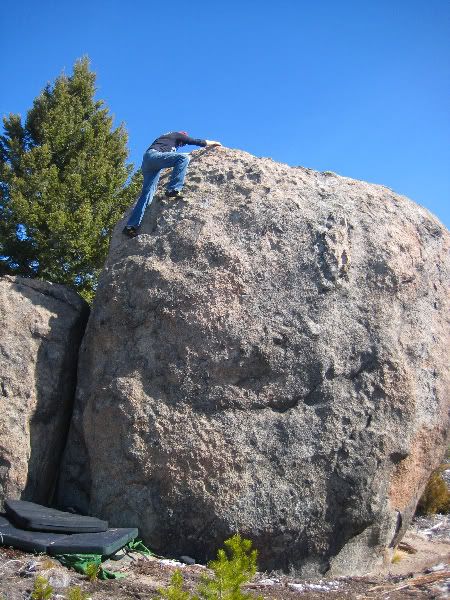 Sending a tall one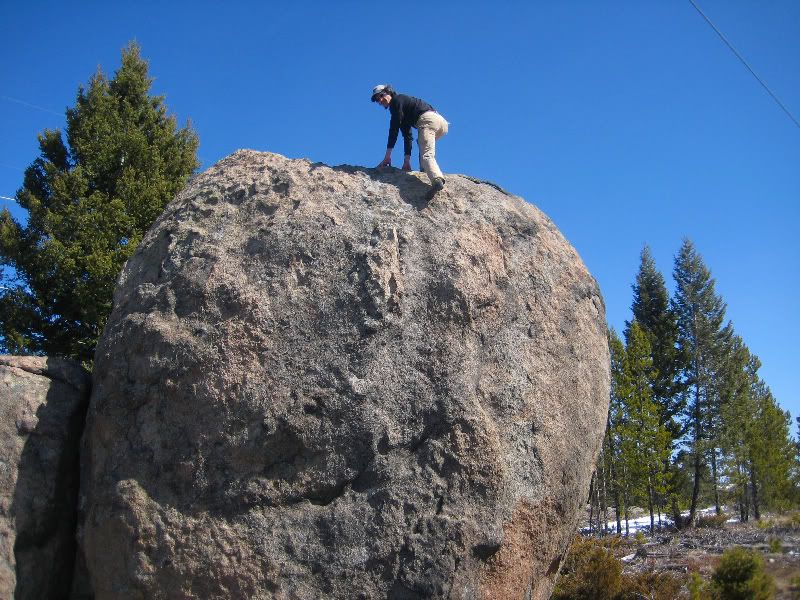 Same boulder as prior, the thinner line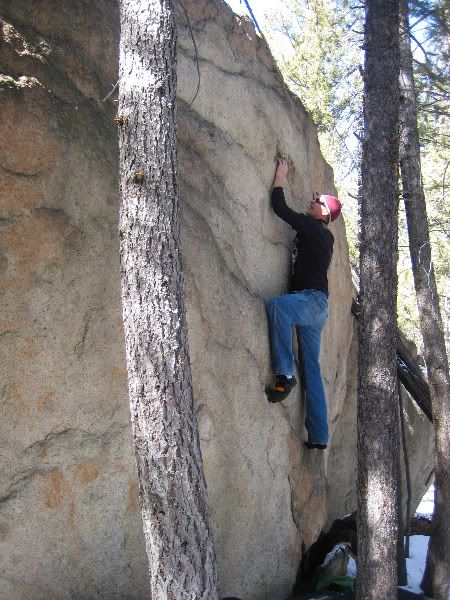 Pimpin' the crimpin'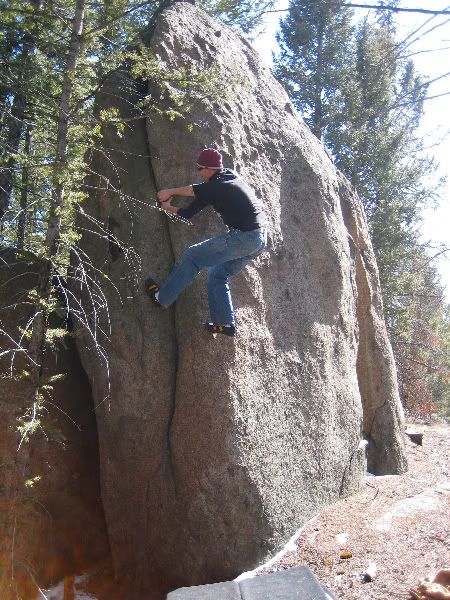 Power lay-backing by the tall guy
Deciding how best to tackle the hand-crack roof problem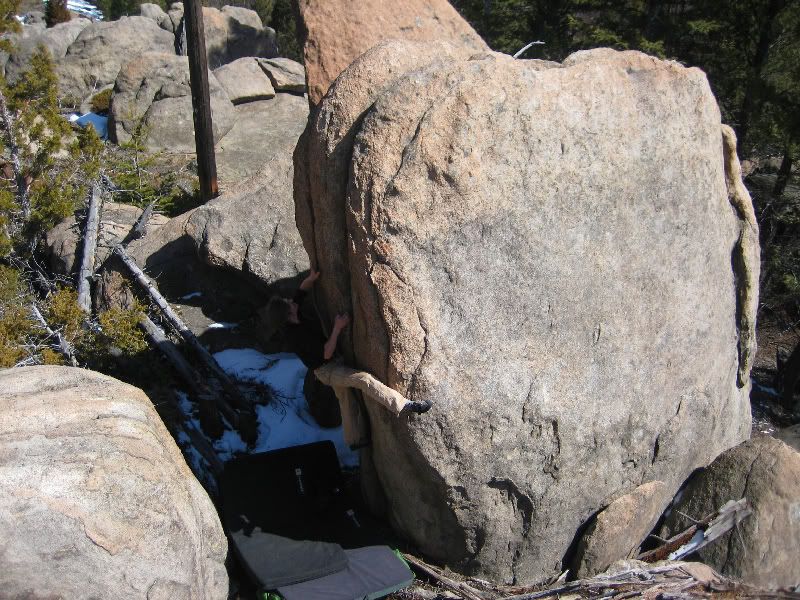 Finishing up the day on a super-classic double finger-crack pebble
This area lies in between two previously established "mini-zones"--making up a new, large Zone accessed from different roads/points.