Dustin, Shannon, and her brother Josh were in town to partake in motorcycle mayhem and mouthwatering munchables--during their brief visit, we managed to sneak out of Butte to sample some fine Northern Bourbon pebble pulling.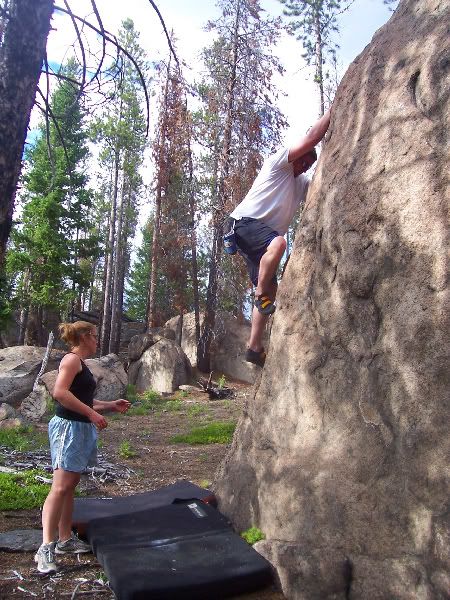 Josh, sneaking around the corner to climb the arete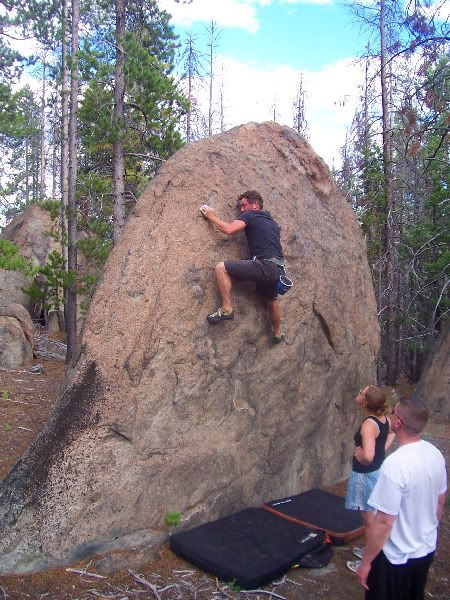 Dustin topping out a new Edejom face problem (?) "Five O' clock Shadow"
Shannon finishing up the afternoon on "Massive Marble Melons"
Great mid-week day for getting out, with temps still comfortable upon on the Divide...