A day before the 4th o' July had some cooler, but stable temps and mostly sunny skies. Brady, Britton and Carrie made the trek over from Livingston, with Tom catching up with us solo on a mapping trip of the Northern Bourbons. Guy and Endsley showed up later to climb, as well.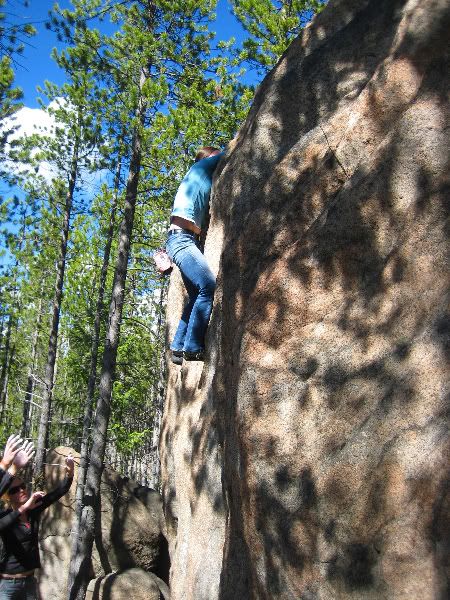 Carrie on crack duty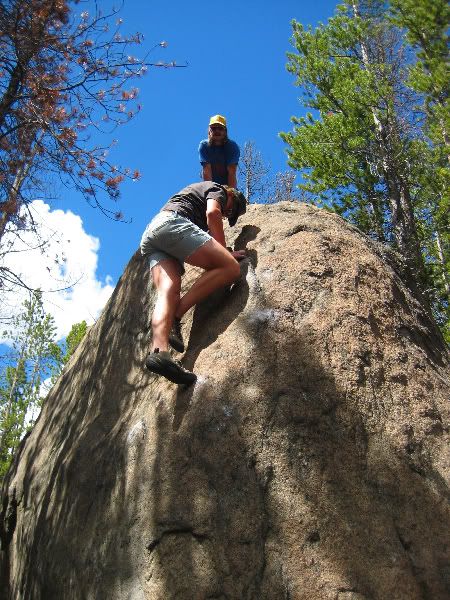 Guy treading lightly up a new one
Endsley topping out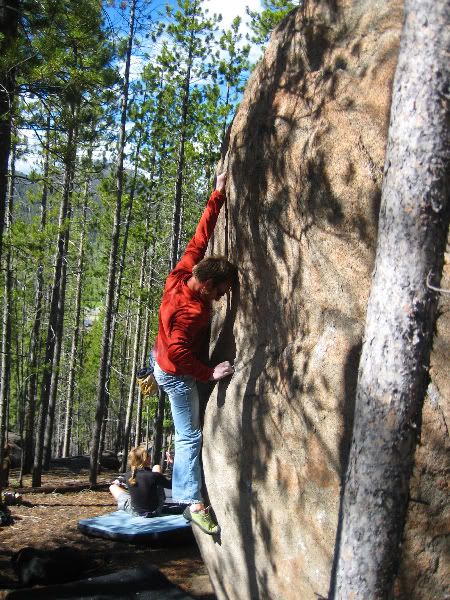 Britton high-stepping an FA pebble
Fun times again at the Northern Bourbons...