When Molly said, "I'd like to go bouldering today", I immediately dropped everything and started stuffing pads in the Suby--sure, I had house painting to do, but dam, SHE wanted to go, so how could I not oblige?
Warming up.
A few nice short ones on this pebble.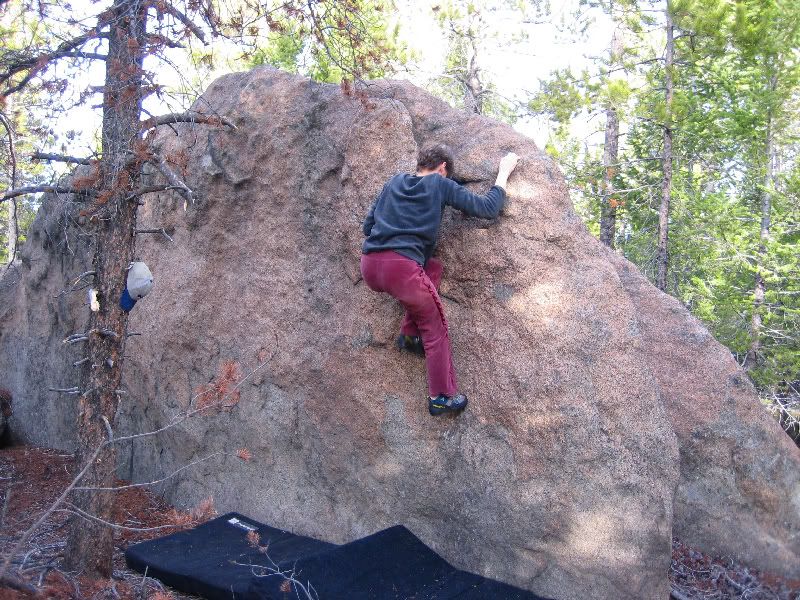 There's cracks in them thar hills.
This one was more my style.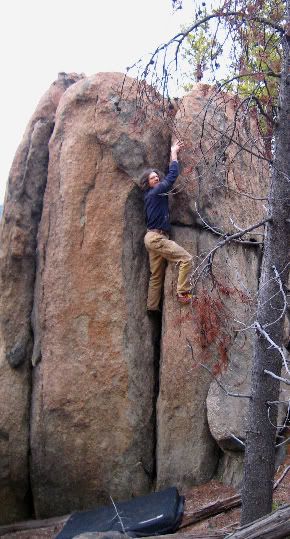 Lyddie getting into the top-out fun.
Ladd doing the padless thing.
Dream flake.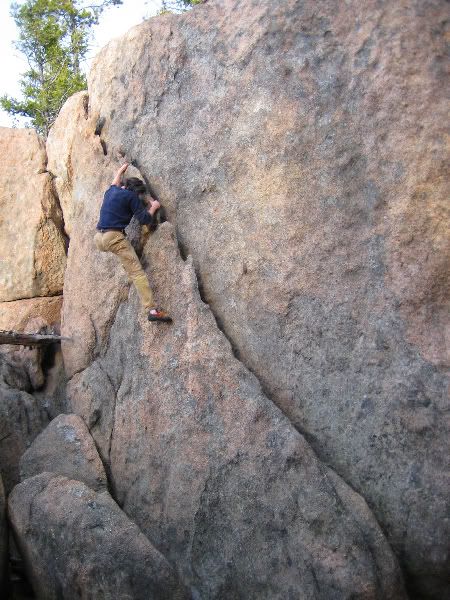 Mo's first scary high-ball (glory shot).
THE quintessential butt-shot.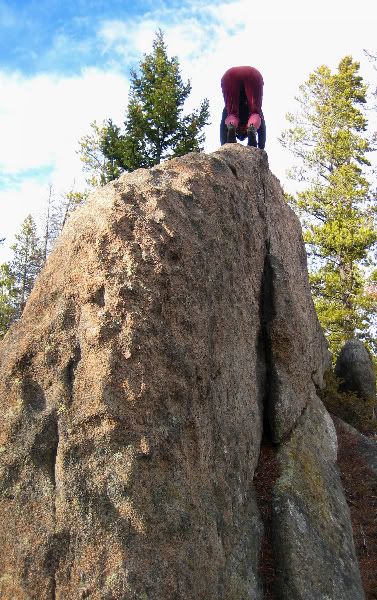 Great day on the stone with the family--trying to get out as much as possible before the snow flies.
Maybe the title should be "Church and/in bouldering", hehe.