I was bummed, as well, for not bringing a flame with to create fire--the kiddos would have been waay more into the day then. Lyddie and Laddie did pretty well IMO that day, what with the temps, light snow, and .66 mile approach.
Next day, I grabbed Ben to go sample some stone, and have him try rock climbing with actual rock shoes on. He did not disappoint, and was way stoked to find a new way to move vertically--too bad he leaves in three days for MT Nat'l Guard training and service.
At least the seed got planted.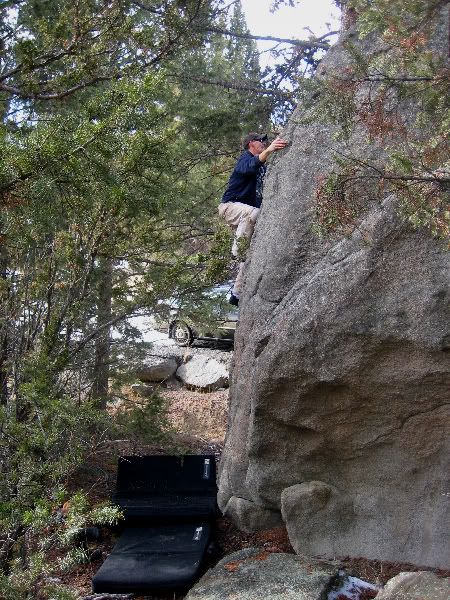 Big Ben on "Keep the Motor Runnin'"