Taking full advantage of the mild January temps, the Mojede4 met with Dustin and Shannon (Liv) for an afternoon on the pebbles.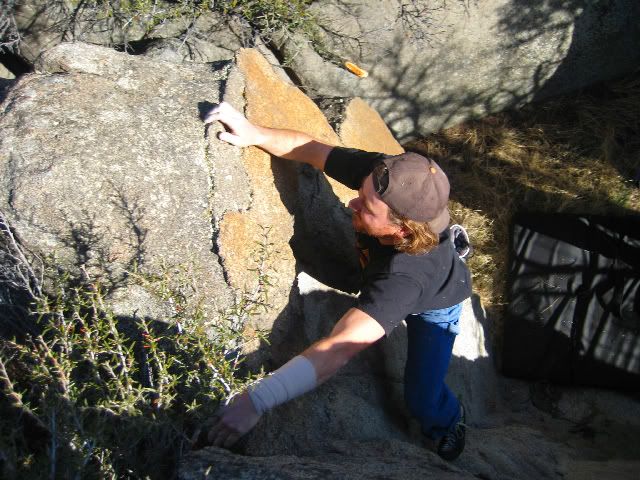 Dustin topping out.
Shannon finding her groove.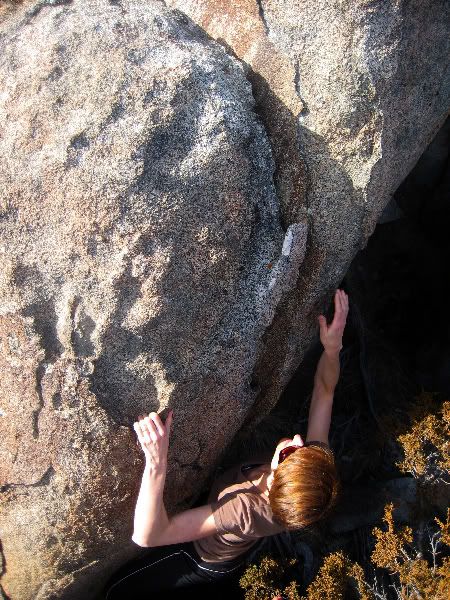 Molly pulling for the jug.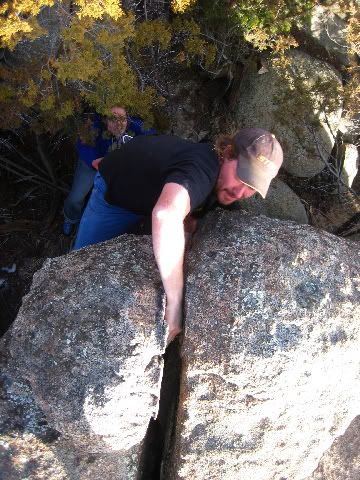 Fine top-out jamming.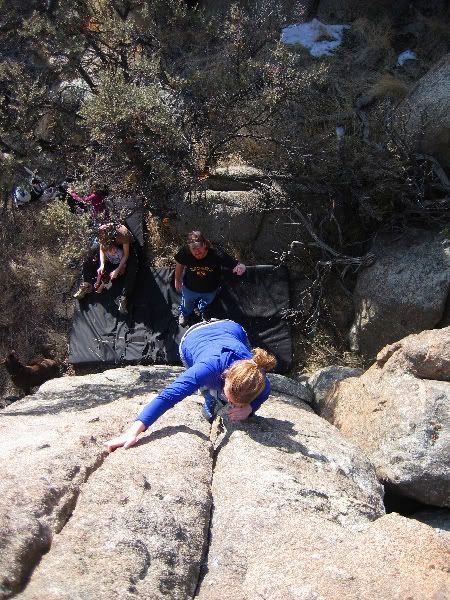 Shannon climbing full-on.
Lyddie feeling out the steeps.
Off balance, but searching.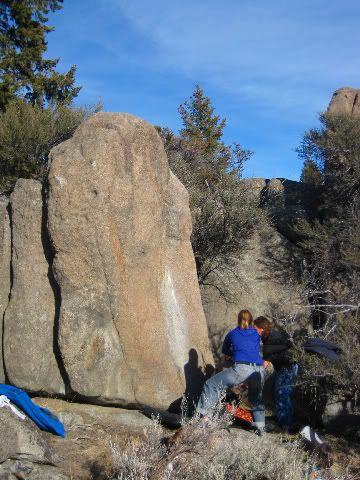 Taking her first padded fall.
A great day to be outside for us--hopefully for others, as well.