Lyddie and Ladd were both on the receiving end of new climbing shoes, and were eager to try them out on the granite.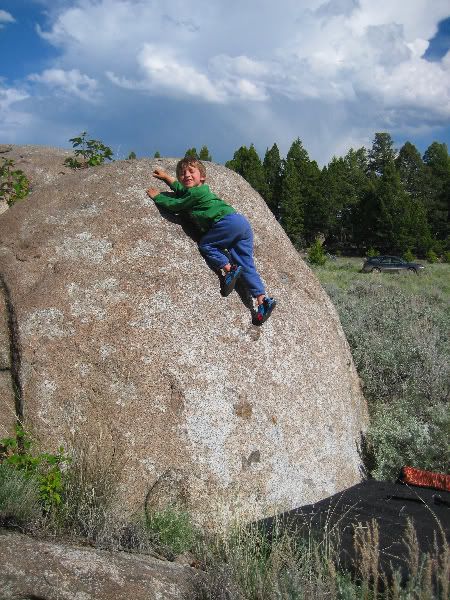 Ladd (the Knee-man) on the warm-up slab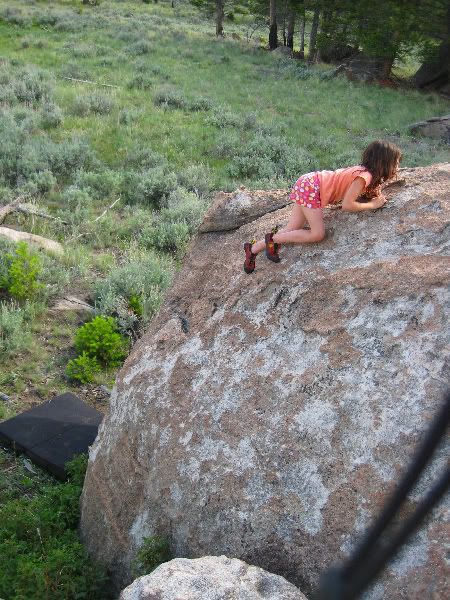 Lyddie on a super quality pebble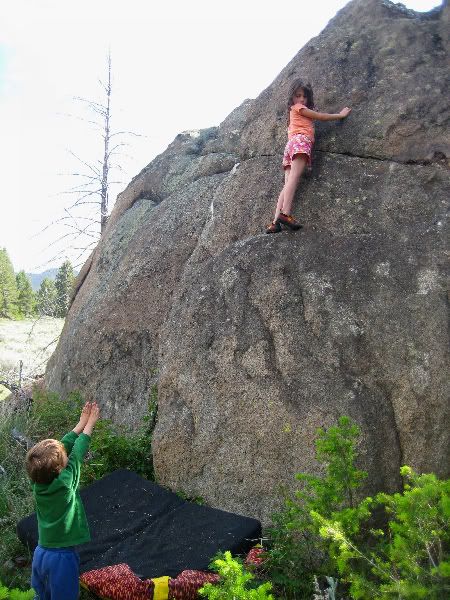 "You call that a spot?"
"I got you Sis, ya-send-go!"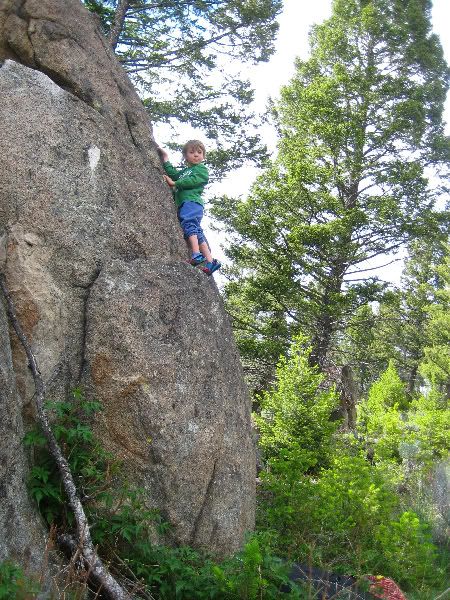 "Don't know what you were whining about, this problem is casual."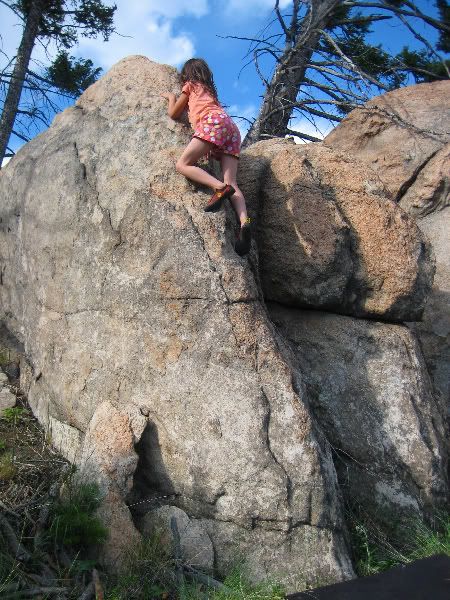 Real nice (and little) Spine-arete
On the technical reach to the hidden handhold...