Pics taken at 4:20+ pm on Friday, February 2nd. Butte had light precipitation during the early evening, and it is still snowing lightly in town. Prior to these photos, a localized snow storm dropped 1" of new wet snow, primarily from the Homestake Exit to the Dragon's Back Area.
Maud S Canyon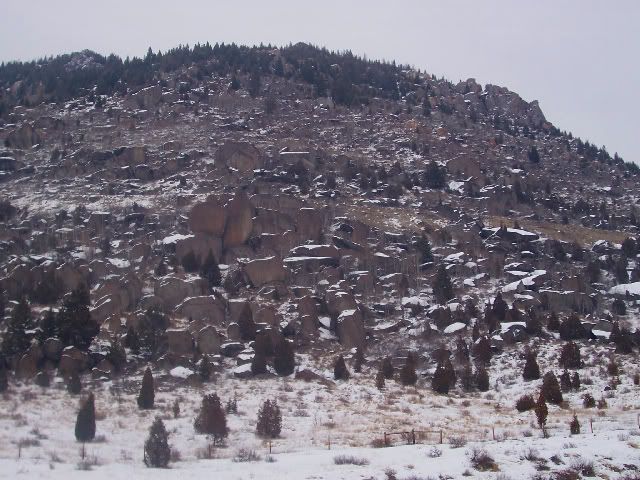 Rock Resorts west-facing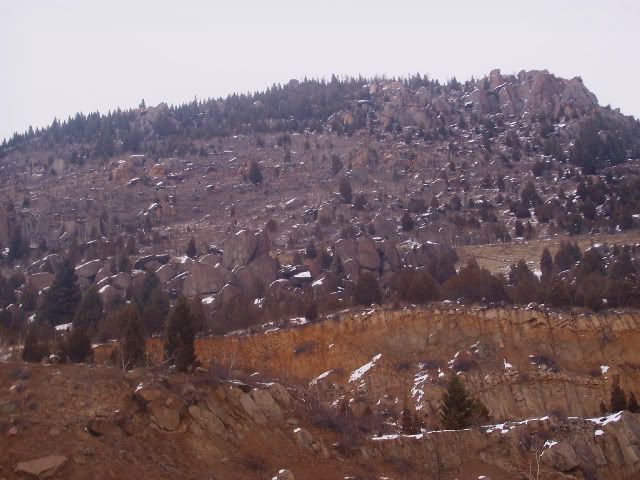 Rock Resorts south-west facing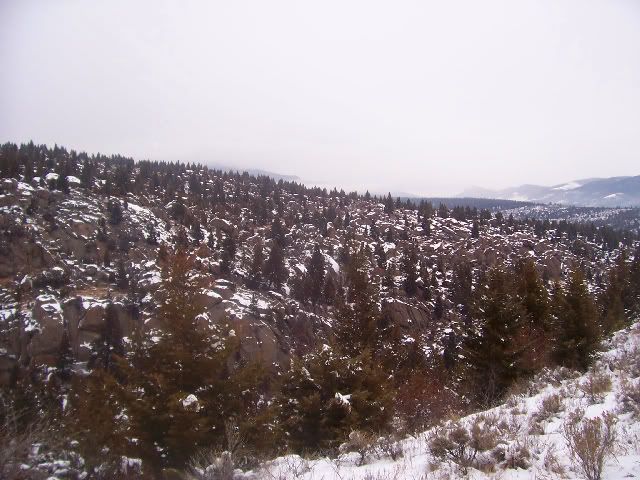 Benchlands-east
Benchlands-west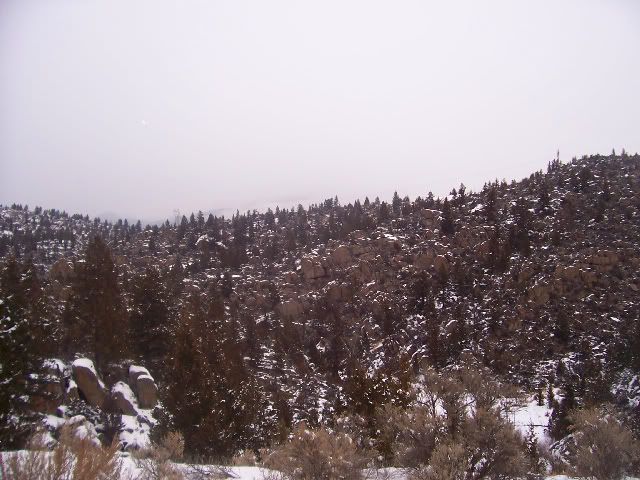 Tony's Tracks area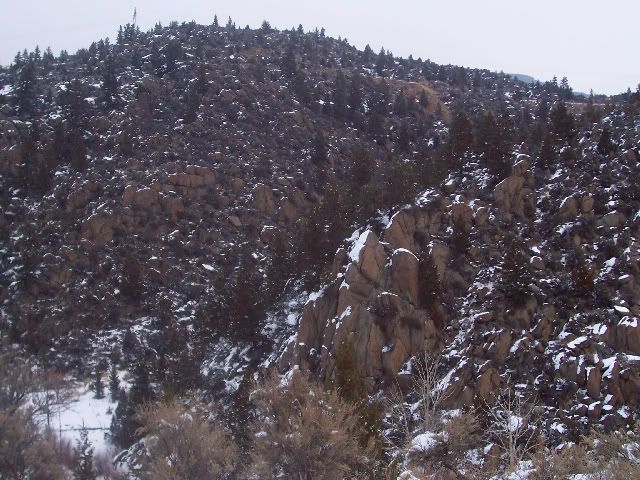 Tony's Tracks area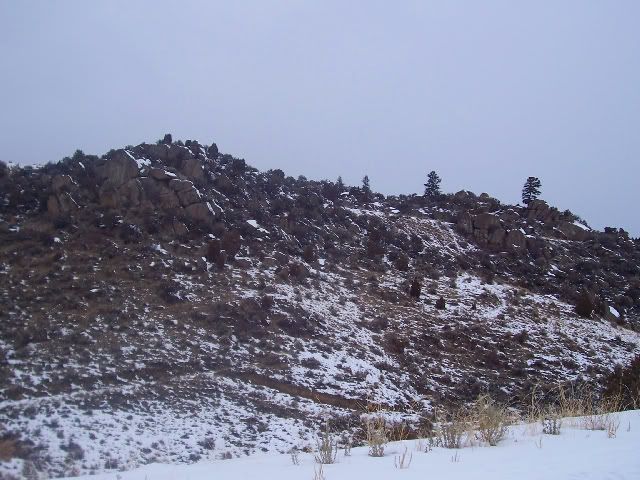 Desert West Hill
Desert main area
A tough call on what precipitation will fall through these areas (if any) during the night. A local could always find climbable pebbles, if they were so motivated.