With Tom's trailer nestled in a out-of-the-way spot for February adventures, bouldering in the 'Lith this month now has a base camp for small gatherings and cold weather sleeping for good friends.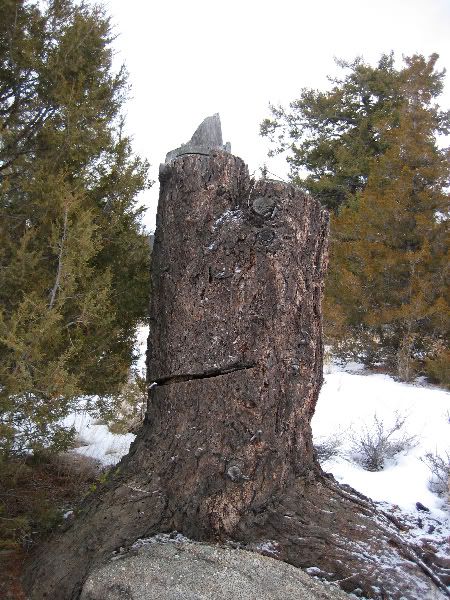 Bad sawing technique leads to bad scarring:-(
Even in a place not known for having any decent boulders, there are decent boulders in the batholith.
Cool end tables anyone?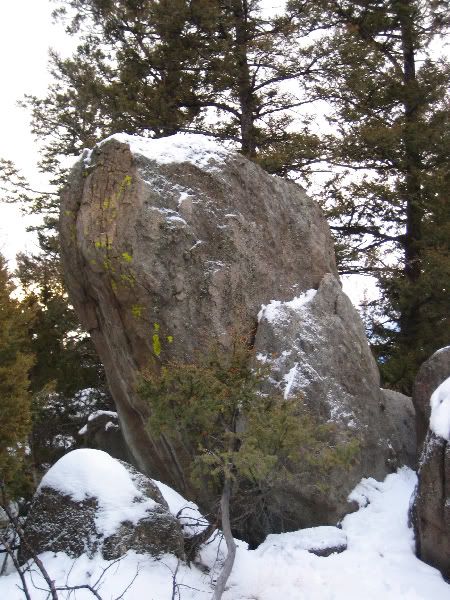 Tom and Bryan's find--one of the best looking steep faces found in a long time...waiting for some pullers.