I was pleasantly surprised when Mountain Dad called and said that he and his family were in Butte for a two day stop-over. He has been curious what lay in the 'Lith, and we were fortunate to have a bluebird day in which to romp amongst the klettergarten (the Northern Bourbons).
Ladd was allowed to skip school so that Freney and Elias had a fellow micro to boulder with...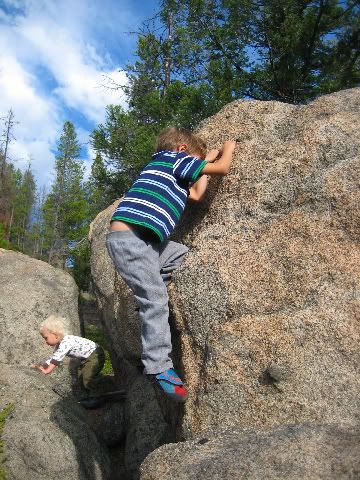 I pulled off this face/arete send, which thwarted my long ago crag partner...
His Norweigen family highly enjoyed the holdings of the Northern Bourbons, their time in Butte, and looking forward to their next visit.
We even bumped into some other visitin' folk--Rick and Cameron from Philipsburg:-)