Levi, Dean, Tom and Pat hooked up on the East side of the 'lith, but bad phone communications kept my new "secret weapon" partner and I from meeting them. Ben, my roofer/friend wanted to see what the whole bouldering scene was about. A crew session display would have to wait, but I took the opportunity out to get him on the pebbles to see if he had it in him.
At 6 feet 7 inches tall, Ben stretches out on a warm-up.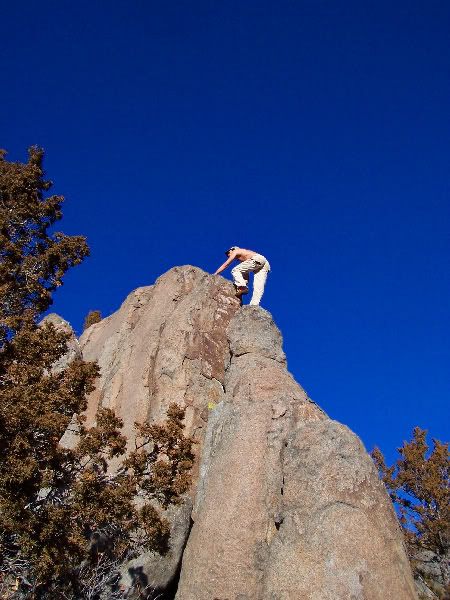 Mojede ridge runnin'.
I've yet to measure his wing span, but I get the feeling that it may be slightly more than mine.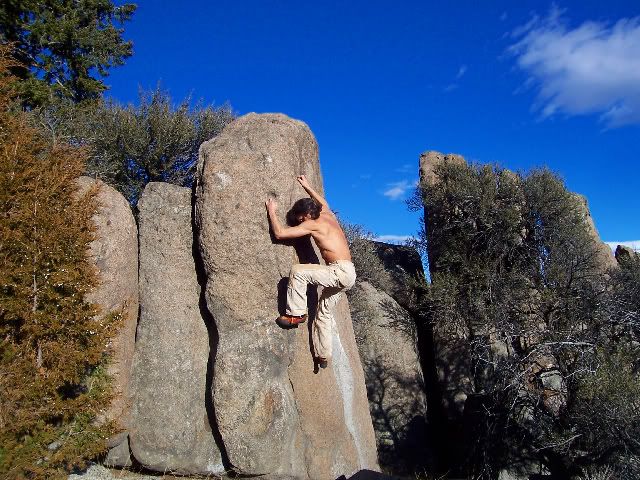 Pretty sure this is new send--"Ben dare, done dat" V0-
The big fella topping the back side of Pat's Chimney.
Ben was so psyched that he, his wife, and maybe kids have found low-cost recreating in the Butte area. Good for him/us/me.