The mojede4 took advantage of a beautiful sunny day to return to the desert of the Batholith.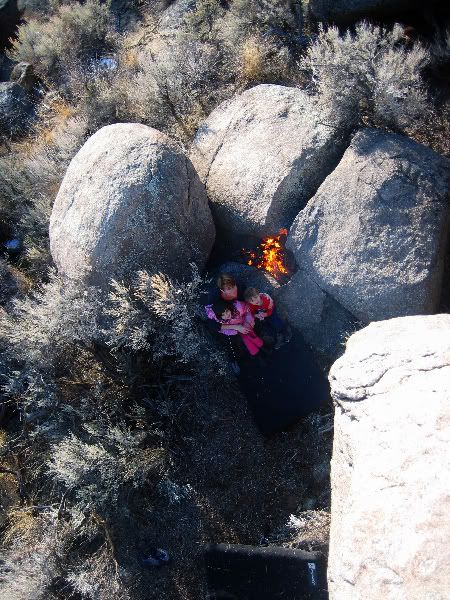 Although we weren't cold, fire seemed to warm the hearts and imaginations of the children.
Finally ticking off this flaring OW--wondering about that sitck-filled exit. Turns out, I didn't have to clean it as I went up.
Molly wasn't feeling the groove today, and backed off 5.7 Crack and Keep the Motor Runnin'--she did, though, touch the first bolt hanger on the Bolted Boulder before down-climbing it, rounding out her descent day.