Yesterday was the last day of January, so this is my last addition to this month--day number 8 for me out on the stone.
Who says that you can't climb year round in the Northern Lattitudes?
Pat, checking out the possibilities of using the "Snake Flake" on this pebble.
Sir Tom, doing that upside-down climbing thang.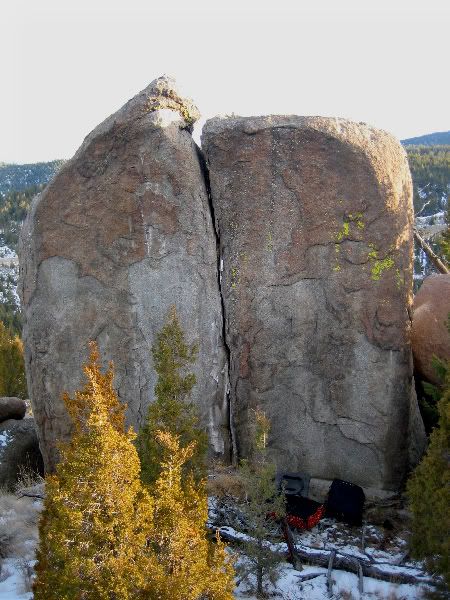 We stumbled upon this on the way out to the car--too bad we didn't bring a rope...but next time.