Technically part of the Batholith, these unique pebbles have geologic characteristics unlike anywhere else around. Easy to access and practically roadside, the Deviants are stones that I will return to again and again...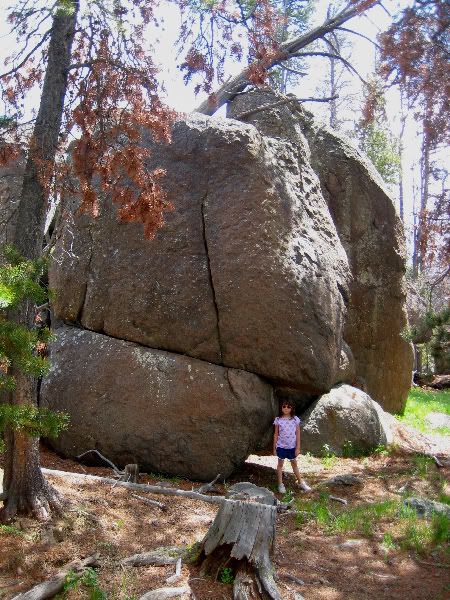 Lyddie giving some scale to a pebble.
Two shots of me bouldering, from Lyddie's diminutive perspective: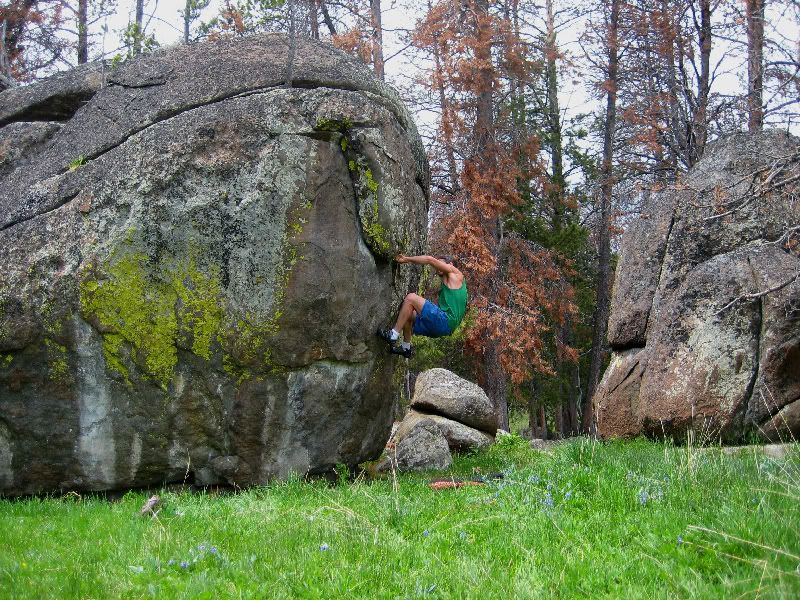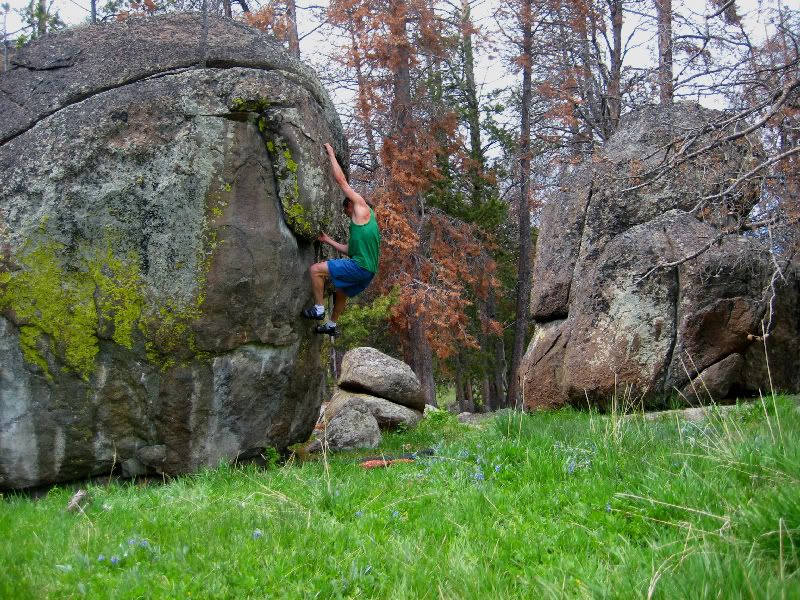 Same boulder, better view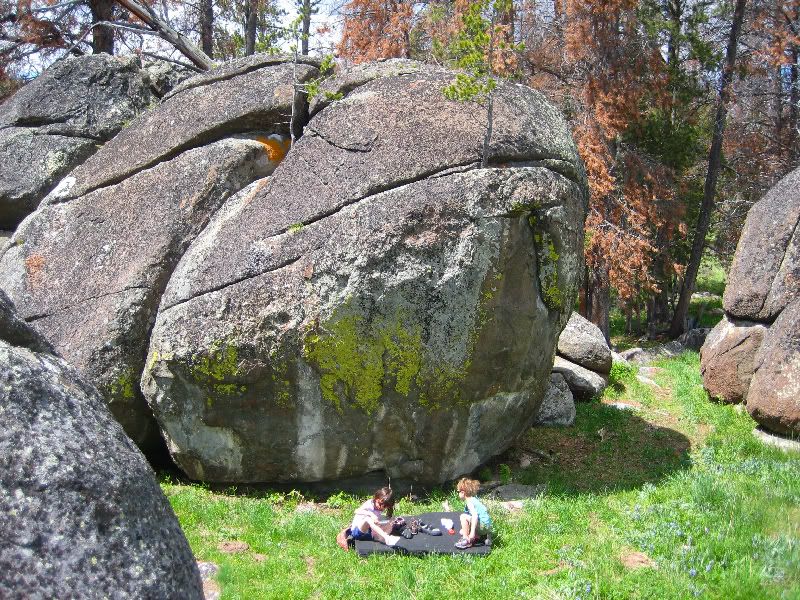 Lyddie pondering the top-out...
One of the bigger, harder blocs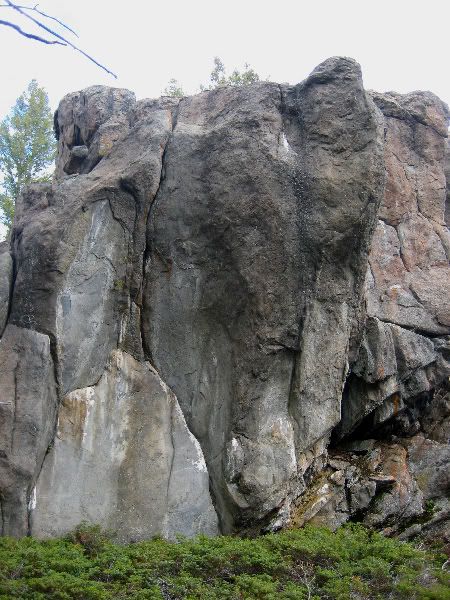 Me on the lower half of the left-side of the previous formation. photo by Lyddie
I can't wait to go back with "real" spotters--anyone want to go?