An afternoon Father's Day solo jaunt had me exploring the road to Camp Caroline. Near the end, above the road, were the pebbles that I hoped was there. Less of a "zone", and more of a local pleasure stash, these boulders were high-quality with flat, soft landing zones--perfect for the wife and kids. Now we just have to go up there and "family" climb on them.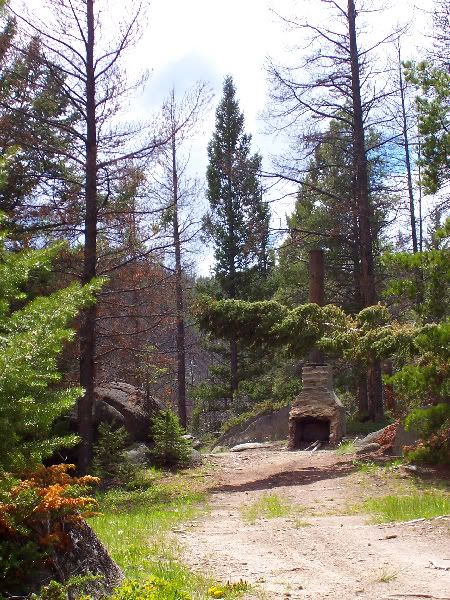 Passing an old chimney along the way.
The goods...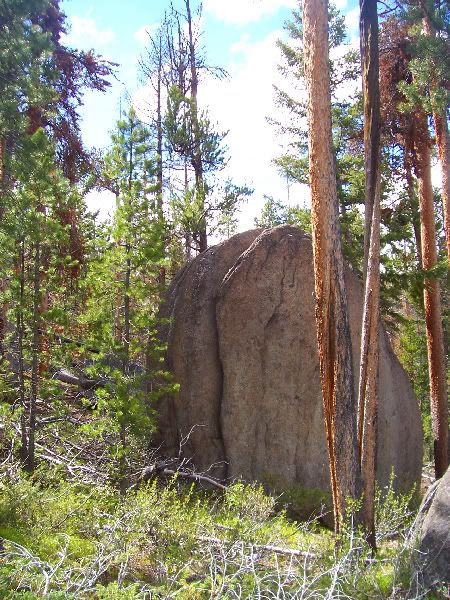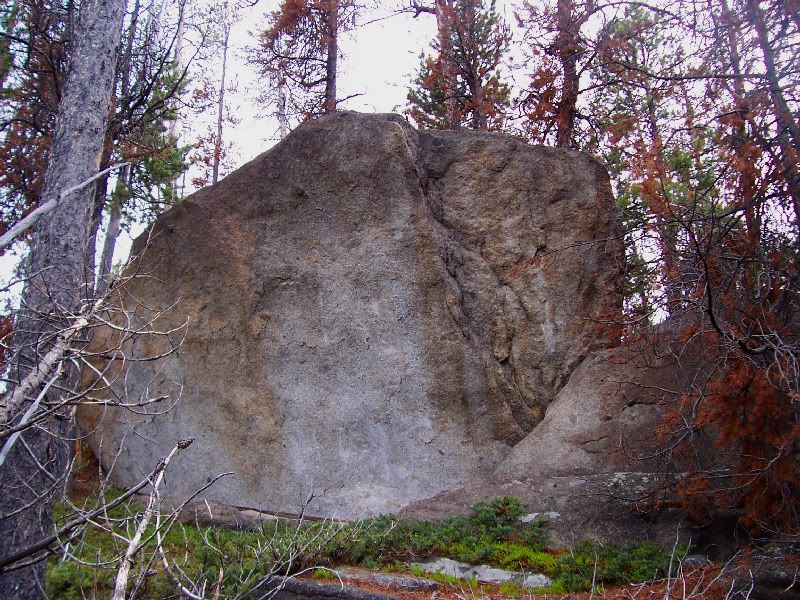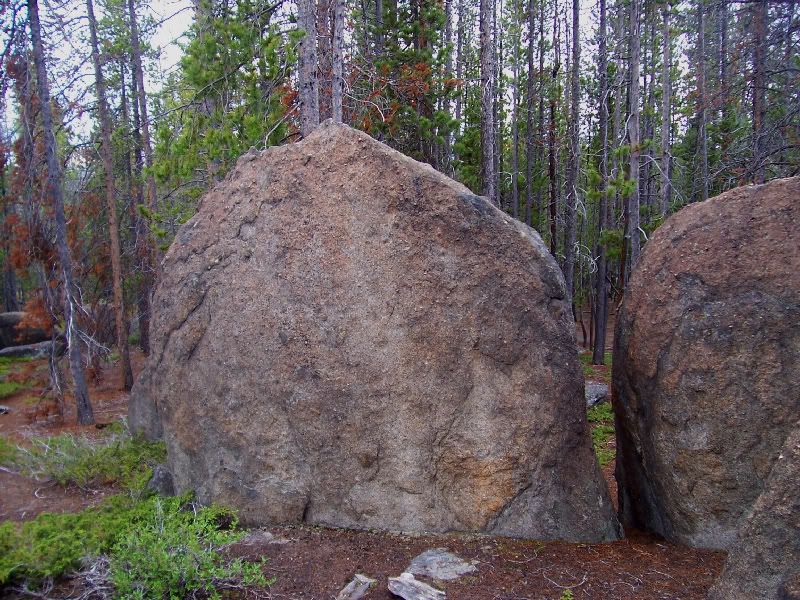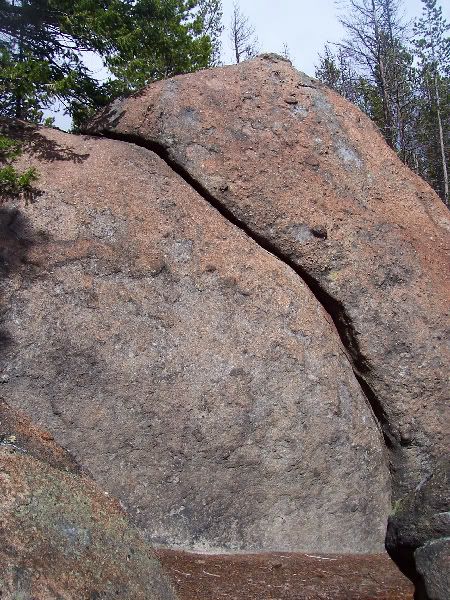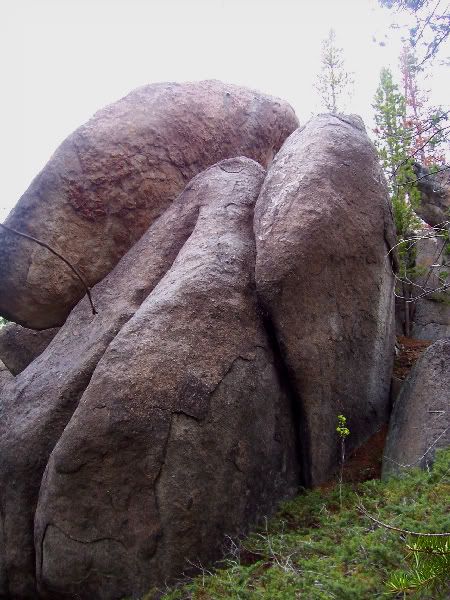 Way cool fledspar? crystal lining the splits in this rock.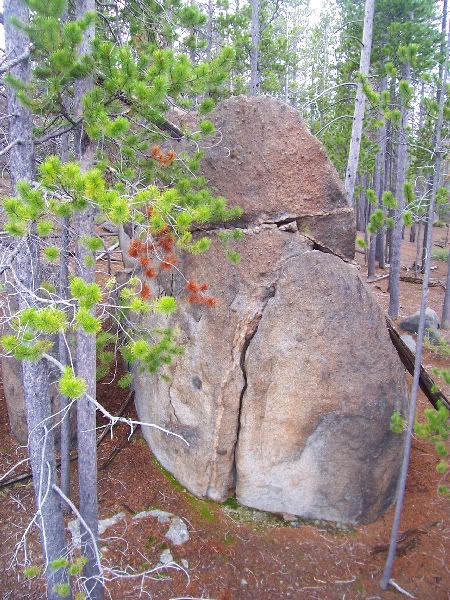 Balanced egg-rock
...must go back:-)