The following is the snow report (on tops of the boulders) for the first week of February:
"Poachable" rocks off I-90 between Rocker and Ramsay: Bare and dry--totally climbable
This is private land, but could easily be reconned with local assistance
Maud S Canyon: Bare and dry with trace snow on North facing features on top
Rock Resorts: Nearly dry tops on 50% of the boulders
Benchlands: Some snow on tops of all rocks, except those in large clusters--broomable
Tony's Tracks: Nearly dry tops on 50% of the boulders
West Tracks: Snow on top with some dry where heavily clustered--broomable
Desert: Snow on top in all areas, receding daily--broomable
Ringing Rocks: Not available at this time
Google Earth visual report: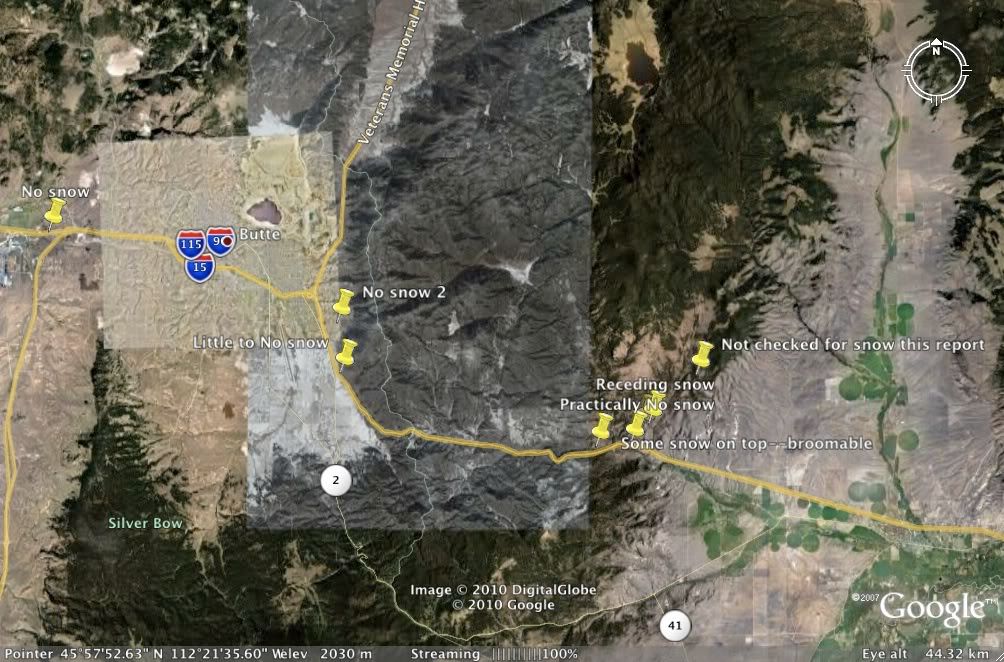 I will update this report Friday afternoon--hopefully, predicted warmer temps and sun? will improve current reported condition.
edit: Photos will be included in the update...