Decent temps lured a crew of 8 to the Batholith on a ground-snow Saturday. "Bozeman" represented with Tom, Pat, Guy, Dominic, Ron, Ty, and Trevor--I was the lone local...
Some snaps of the the day:
This way, right?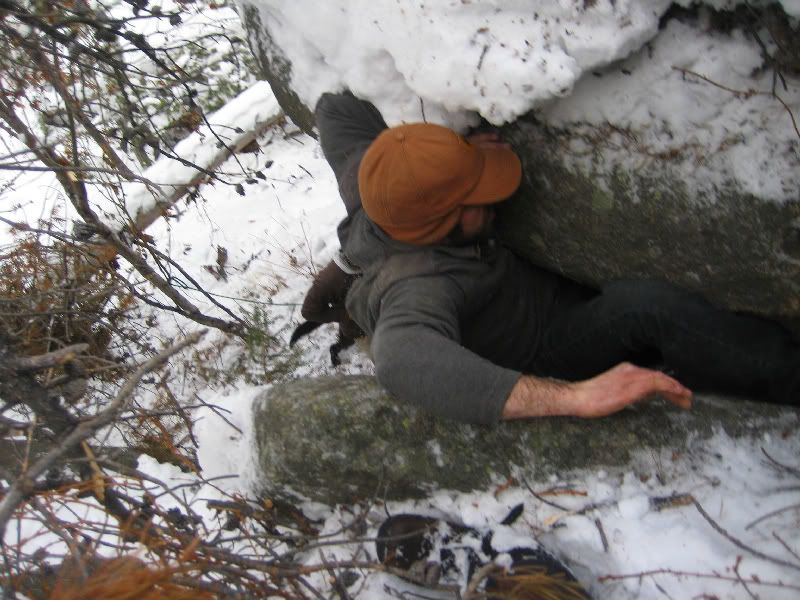 What a grunt-fest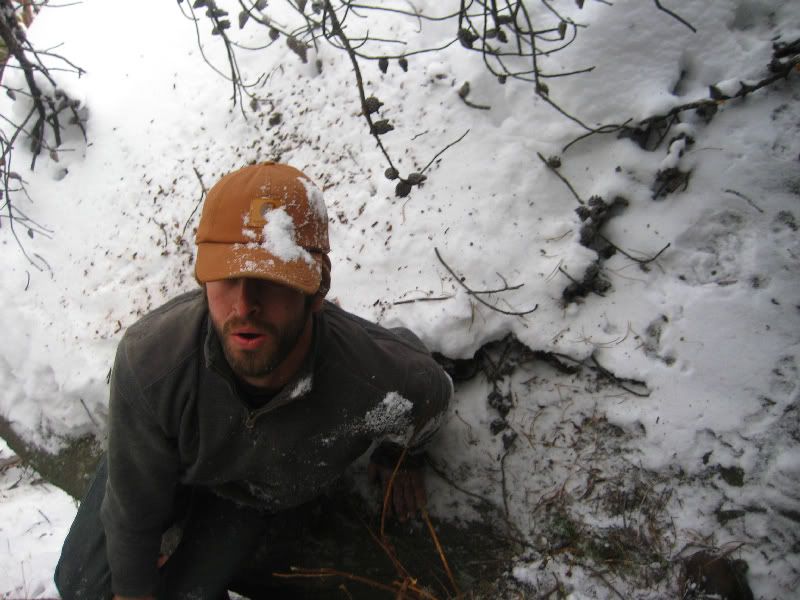 Winter Bouldering, eh?
New meat on the problem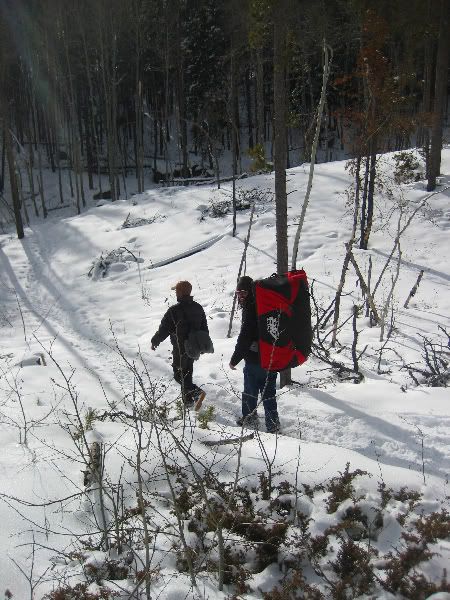 The motivated bro-duo returning to the car after a successful Kingsbury (Pat) send.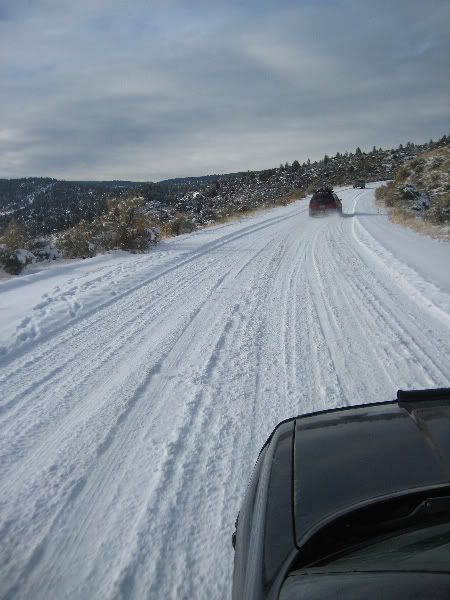 Racing towards the next destination--the Desert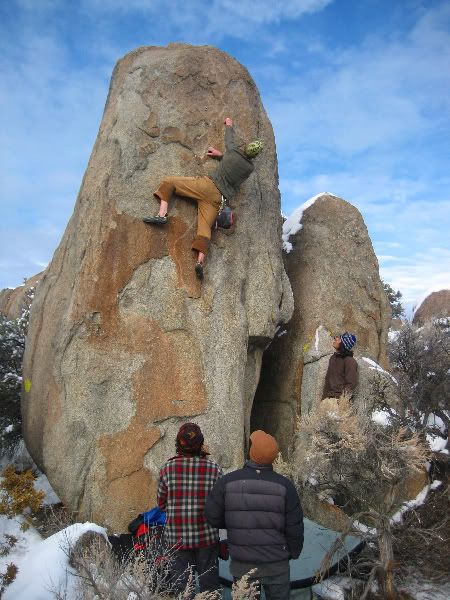 Guy trying to get the elusive top-out on the Bolted Boulder
Ron moving upwards on a pebble that he would later send
Trevor on clean, dry rock
The inspiration "TKings" on a fun arete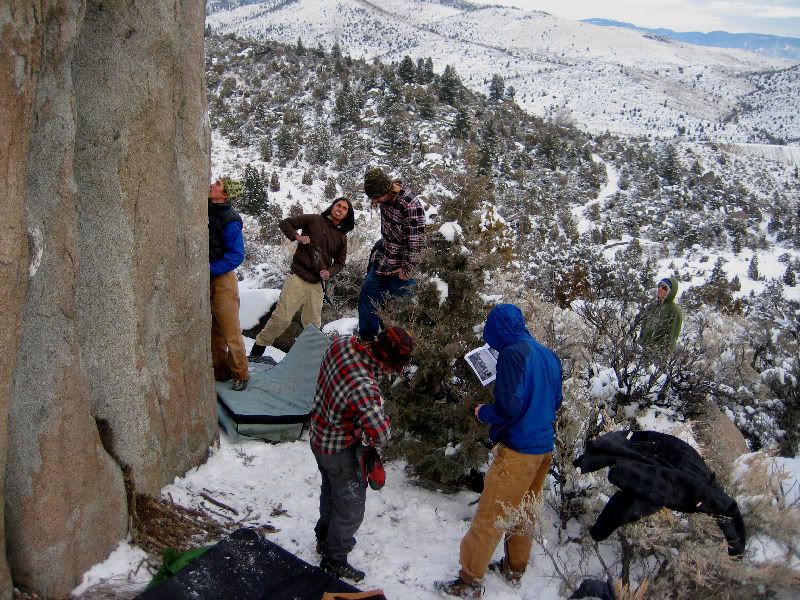 Some of the crew on support
In spite of the snow cover on the ground--decent bouldering could be had on the last weekend in January...