There was lots of activity in the Desert on Saturday, with groups coming from 'round the State to meet up and climb on the pebbles. Ladd and myself was the Butte contingent:
Ladd maximizing his pad time.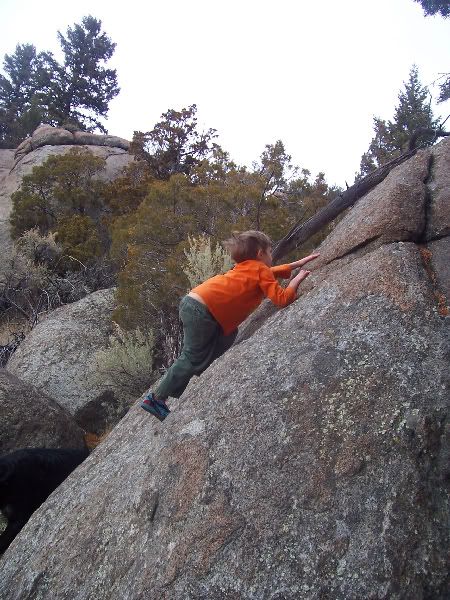 Getting in a slab problem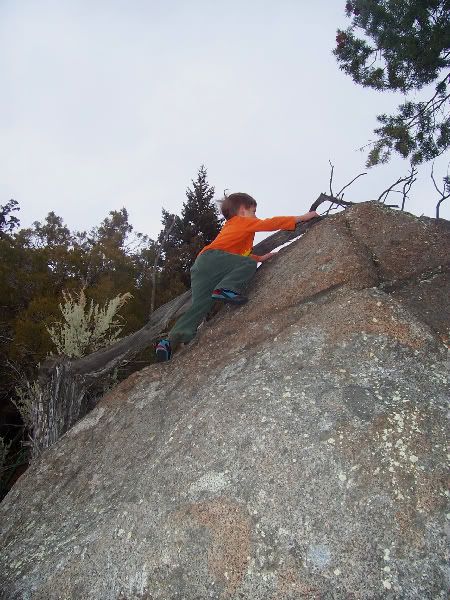 After calming down over a freak-out, Ladd tops out.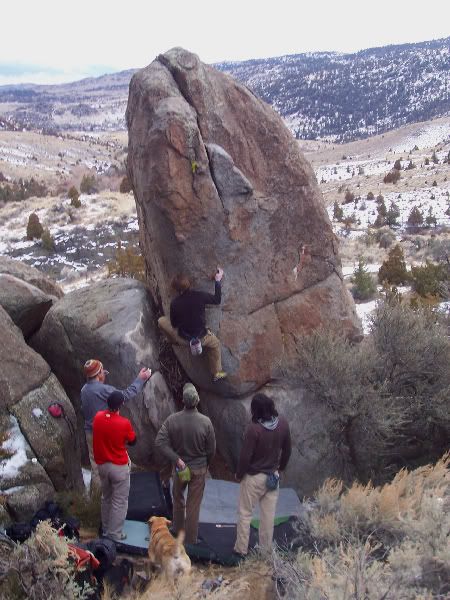 Dean (Machino) representing the 'Zoo crew.
Levi capturing the second ascent of "Optronic Eye"
After seeing what we got for weather on MLK day, I am excited for warmer and sunnier days.