Fresh snow overnight, combined with afternoon flurries, kept the first "climbable" day of the New Year in check. Spirits ran high, but most of the boulders ran snow-topped. A few moments on the stone: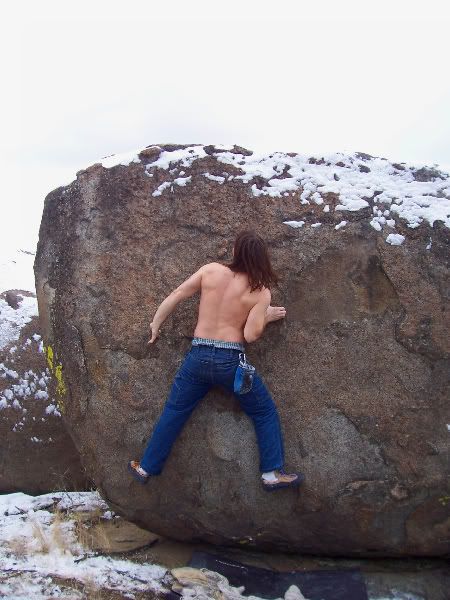 Can a sacrifice to the shirt gods bring about more sun?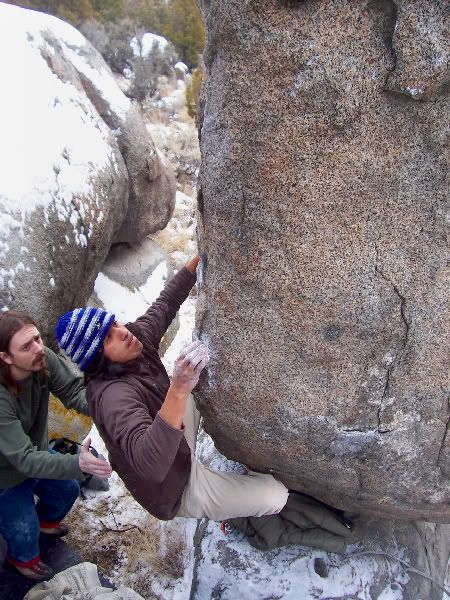 Ron on the crimpy project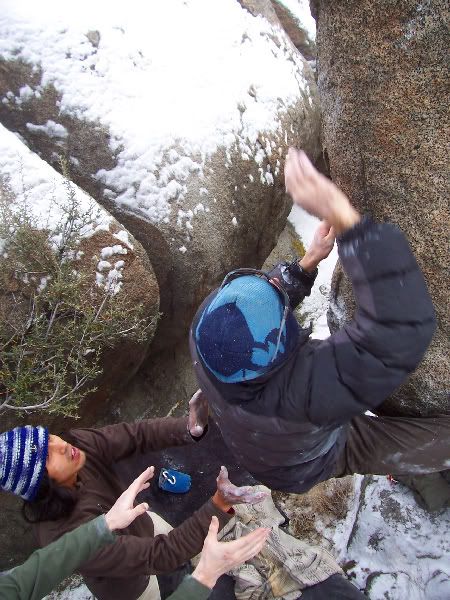 Pat throwing a blind hand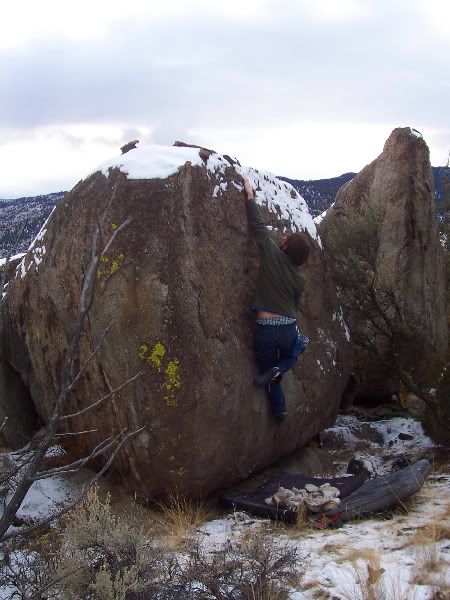 Reaching the "crux" holds...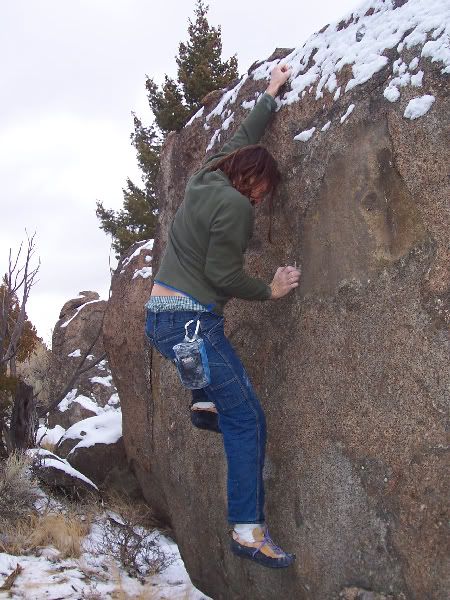 Solid pulling to the top
Taking the quick and DRY descent:-)
Another Saturday pebble event...