After trying a few different times and ways to "hike" this trail from Homestake, I got a few hour window on MLK Day to see how far and what I could see while traveling on skis this time. The day was sunny and some good bouldering finds were to be had--the down side being that my battery died before snapping three mini-zone cracks (hand, finger, hard OW)...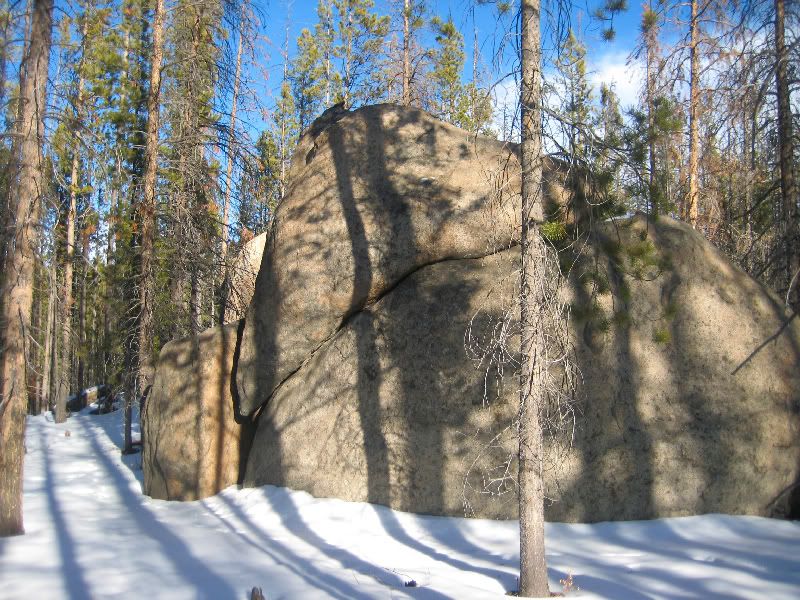 One of the first climbable trailside goodies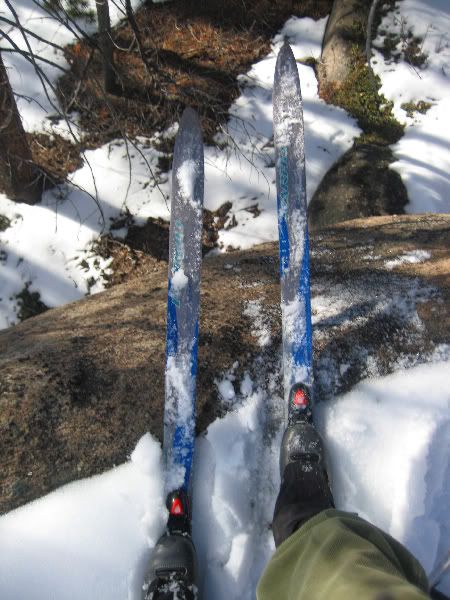 Atop a blank proposition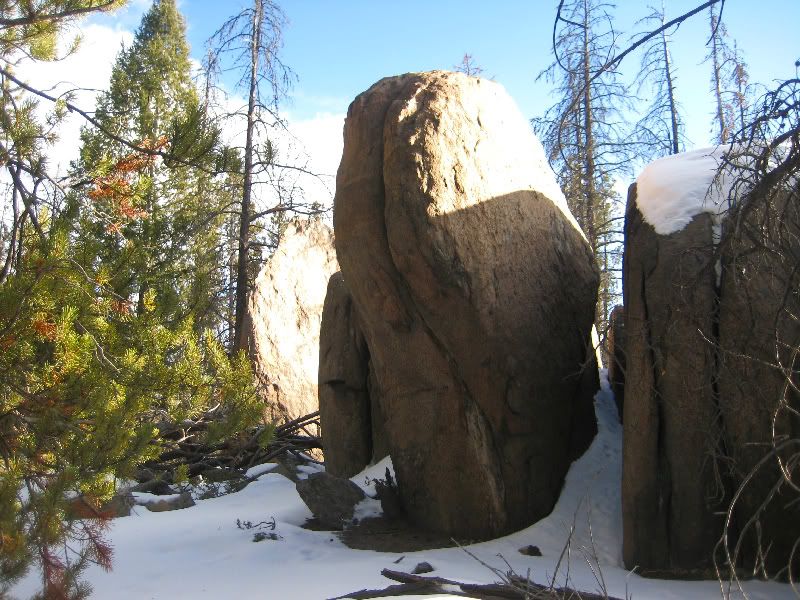 Cool problem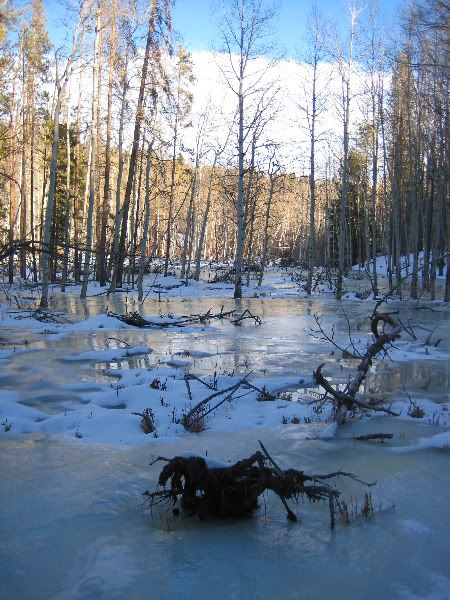 Water-Ice Zero difficulty
This one could be fun...
I didn't go in very far, and came out a different way, but saw enough potential to lure me back during dryer climes.