A lot of activity happened over the weekend at the Iso's and surrounding area. I didn't get out much, but the kids and I met Andrew, Zana, and Sam for some pulling during the oft-chilly Sunday afternoon. Some captures of our exploits:
Small pebble, smaller pebbles on face--Lyddie pic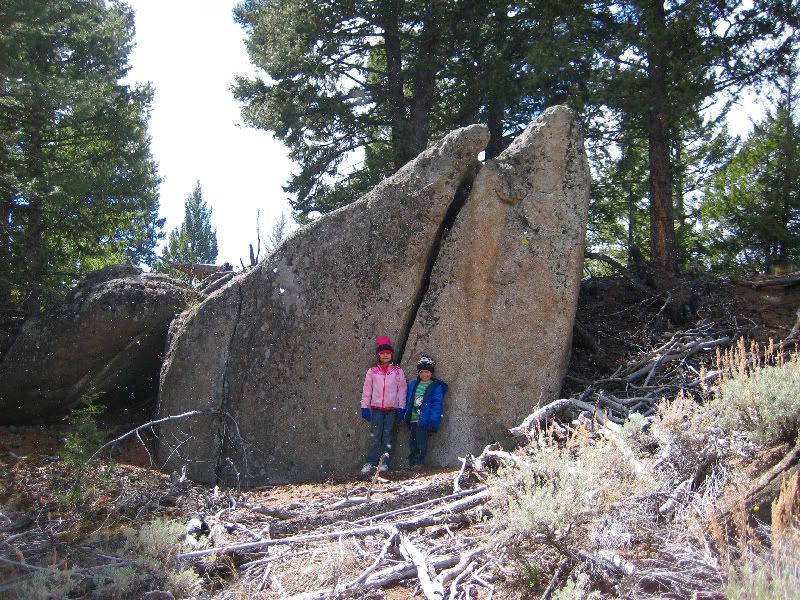 Great kiddie OW--the snow flakes made it "out of condition" :-)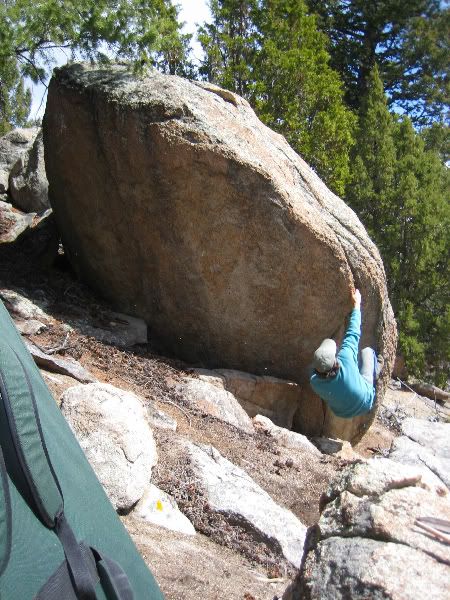 Sit-start arching finger crack--short but superb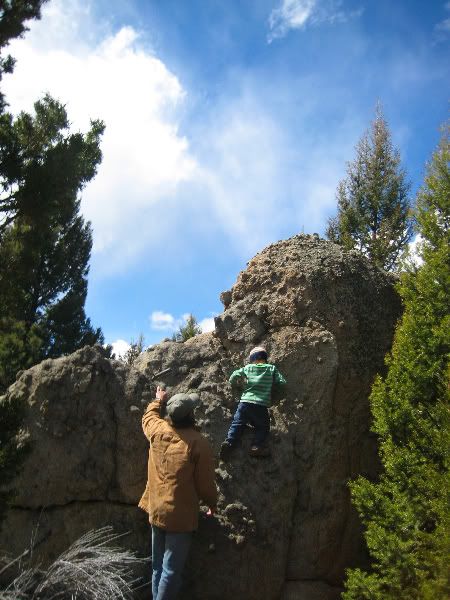 Ladd pulling on the most knobulous face I have seen yet in the 'Lith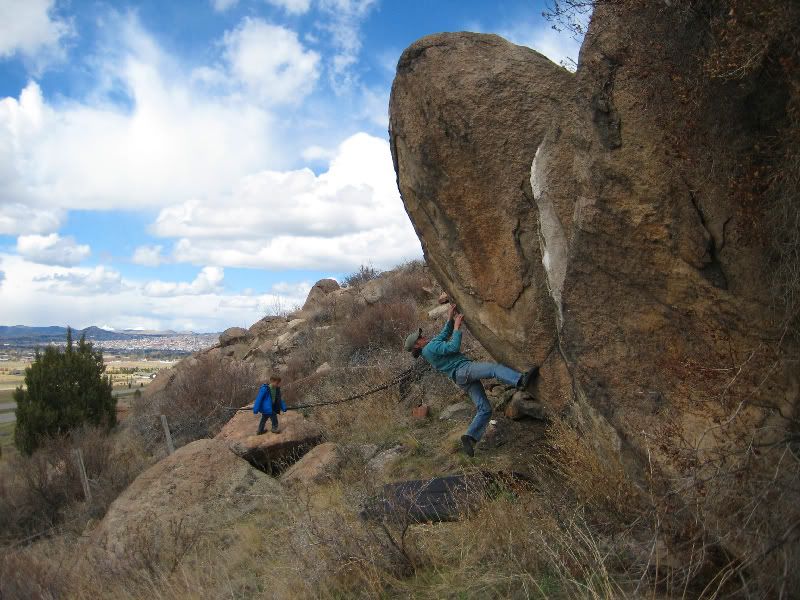 Last boulder of the day before heading home--I climbed the right/white line on it to top, main face yet to be sent. Great shot by Lyddie.