Here are a few from last Sunday. Worked on the Bachar Traverse in the Bourbons proper for an hour or so...making progress on it, but it still thwarts the send. We then wandered back up to the Northern Bourbons and dicked around to the west (downhill) of Special Reserve and Caligula. Found a few nice cracks and one beautiful face project.
Zana holding onto the start of stellar new proj
Twin cracks: Left is V1, Right is V2/3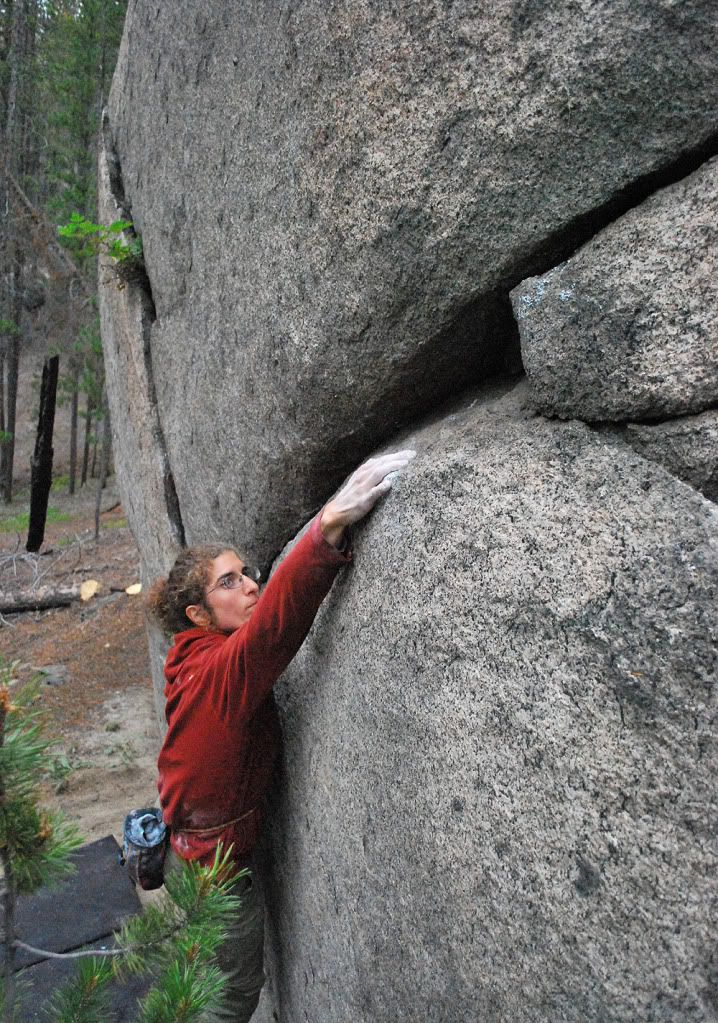 Raspberry Boulder with Twin Cracks pictured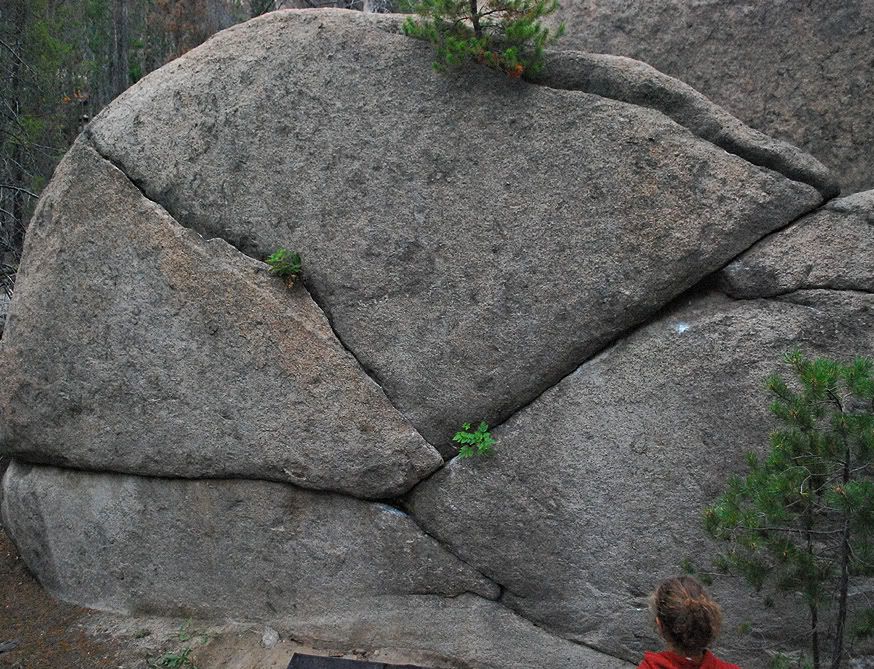 Just south of Raspberry Boulder lies this stout little traverse, V4 it seems.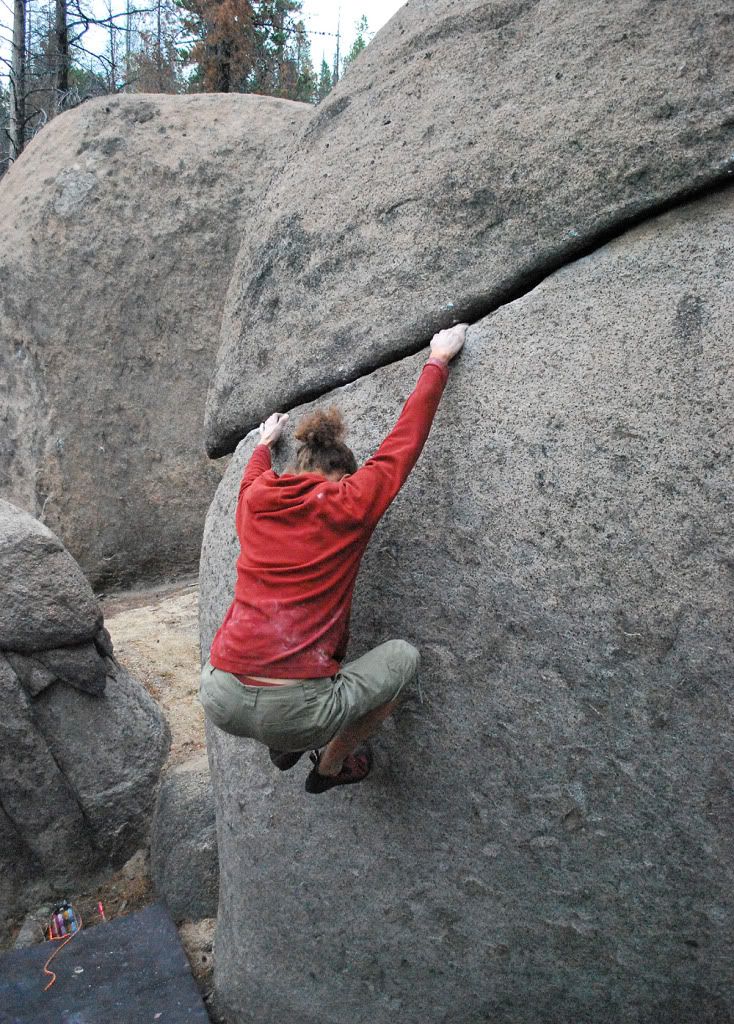 On another climbing note. I sent my long-standing (for me) project in Gallatin Canyon. The second pitch of my route "I am a Wicked Child" has been a battle for me. Last fall the send was in hand when I bumbled the exiting 5.11 crux (onto a shitty flared #3 Camalot)... then it began to snow/rain for the winter. Lots of distractions this summer kept me off it except for a few attempts which saw me falling at the last moves again. Finally pieced it together earlier this week. its a beauty. Off a ledge it punches you in the face with a overhanging 5.12 boulder-problem for 15'. Then 3 hanging corners are negotiated (5.10ish). The last 60' involve typical Gallatin face climbing, including two 5.11 cruxes, protected by an assortment of gear. All in all it goes for 34 meters to the chains and is rated at 5.12.
Cheers and Beers,
AWhit