For the last week, visiting dignitary Dick Cilley has been sampling the Batholith delights. After plenty of solo exploration under his belt, Dick contacted me to do some trad climbing at Spire Rock. He dispatched with a few area classics, then led 3 other seldom-traveled stouter climbs to end the day.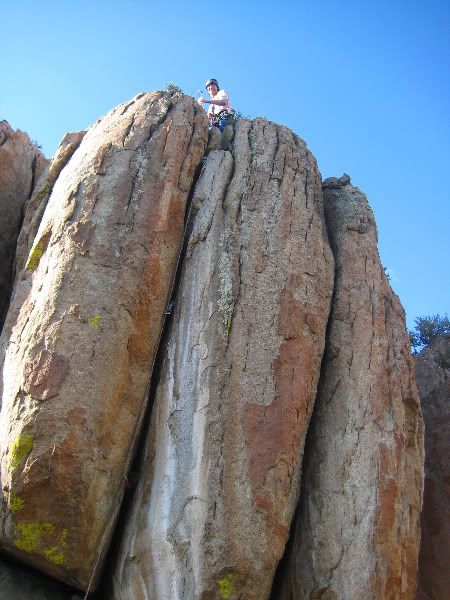 Smiling atop a "sand bag" .11b
The next day, Tom, Pat and Ron came over and we met up for some bouldering action.
Dick feeling out the jams on this difficult project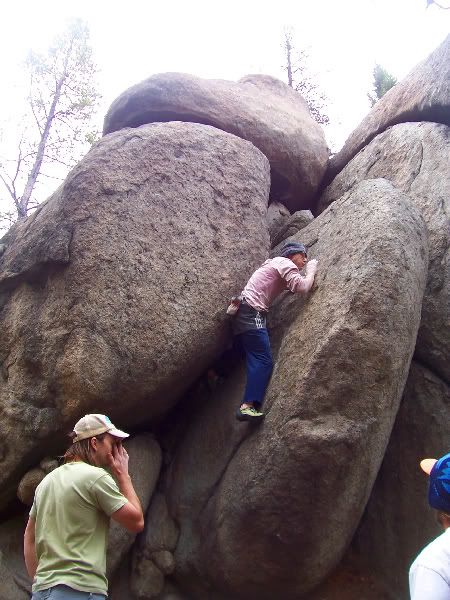 FA on this OW
Pat succeding on the second ascent of the longer of the pair.
A pretty good two days spent sampling some really fine Batolith offerings. Dick is supposed to be around for a few more days--let's see what else we can do.