Sorry, my darling daughter Lyddie, but today Laddie just plain got down after it. Something clicked for him today and he really felt comfortable on the stone. Sorry for all of the kid's photos, but sometimes their climbing achievements need to be noted.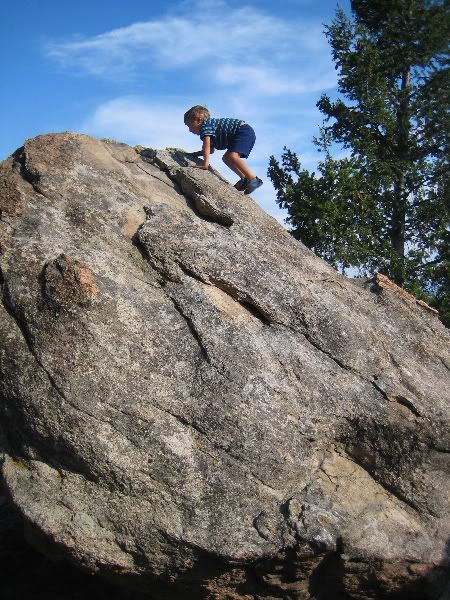 Warming up on a friction slab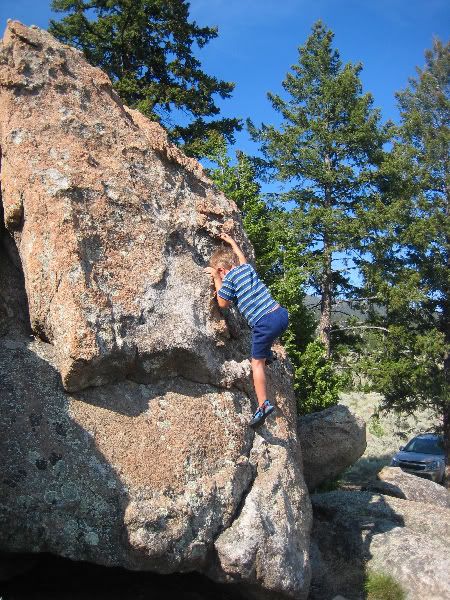 Chicken heads and knobs on less than vert seemed business as usual
Using some fancy footwork to send the problem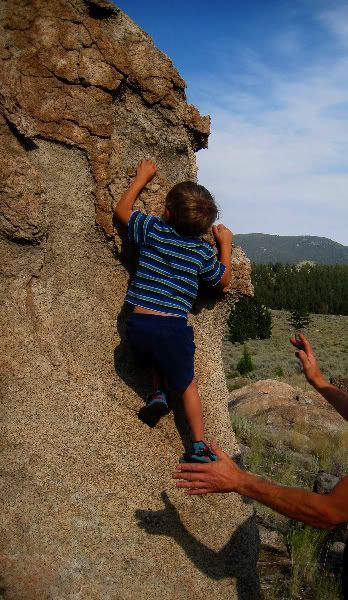 Steep-slab to vert with jugs--one of his more proud sends of the day, IMO
Wisely knowing his limitations, he backed off this climb, but watch out next year...