I had walked/scouted this area and ridge back in the snow months. Tom decided that the place was worth a walk-through and assembled the crew of himself, me, Pat, Ron, Clay, Scott, and Roxie the deaf white wonderdog to indulge on the environs. These are a few captures on the day:
Ron warming up on a short one
Clay topping out
Pat on the second of the "2 Left Shoes Crack"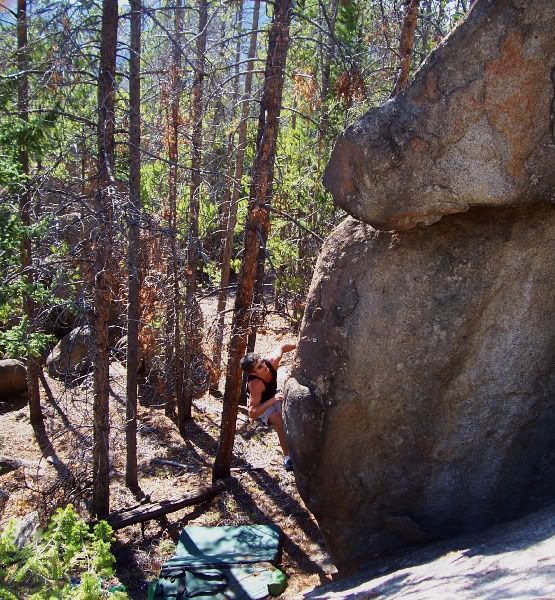 Me pullin' on some honkin' knobs--only to find that I didn't have the guts to top out the left slab, leaving me with the downclimb alternative
A fine day a another new playground area--lots to be done in this zone/sector...