While getting some water at the Passmore cabin, Mo and I took advantage of the few, close boulders to climb on while the kids occupied themselves within earshot. The one thing about the best formations here is that a committed mantle is necessary to top out.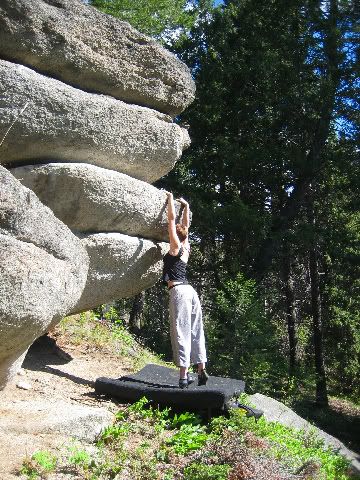 Getting psyched and stretched in preparation.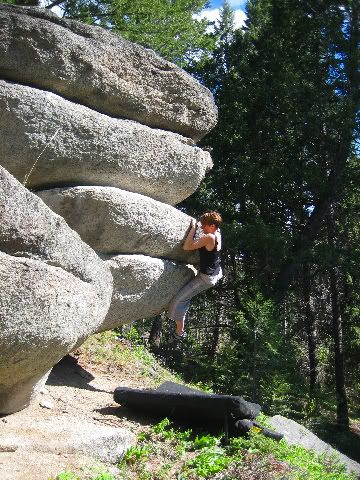 Battling to get a foot/heel up to stand on
Different angle
Pullin' hard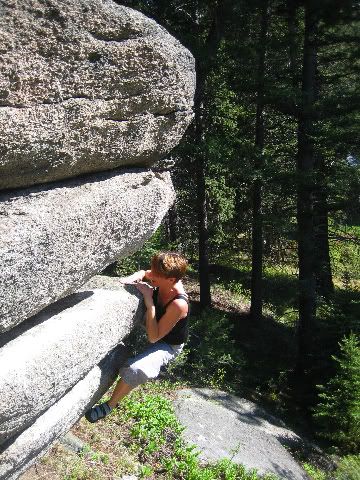 Getting a good arm smear going...
...she gave it good efforts, but fell short on the send--Mo DID actually get some mantle practice in by completing this one: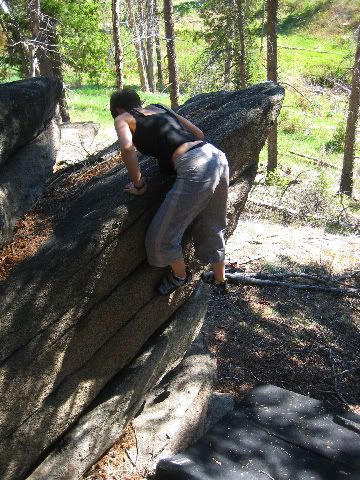 This is right of the last one, on the same formation--looking like some commitment here:
She's getting stronger, and being more comfortable on the overhangy-type stuff, which is fun to watch her experience.