Mo had a rare Monday off, and with the weather being stellar (low 80's) we decided to head to a spot between the Northern Bourbons and the Single Malts where an "island" of a few really nice pebbles could be played on.
The warm-up climb for me...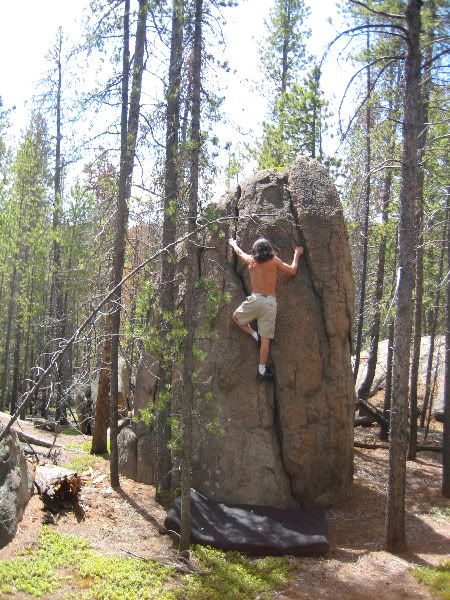 The warm-up climb for Mo...
A nice off-hands crack on the adjacent boulder--a real gem, too bad it is the downclimb. There are other harder cracks on this boulder, too.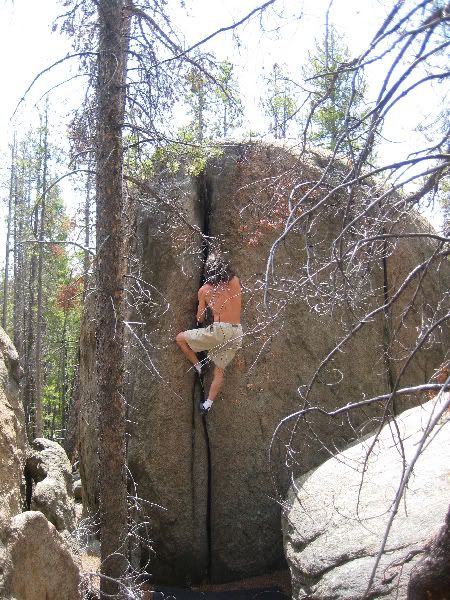 Mo following fine face features flawlessly
Same problem from another angle
Last problem climbed that day--funky wierdness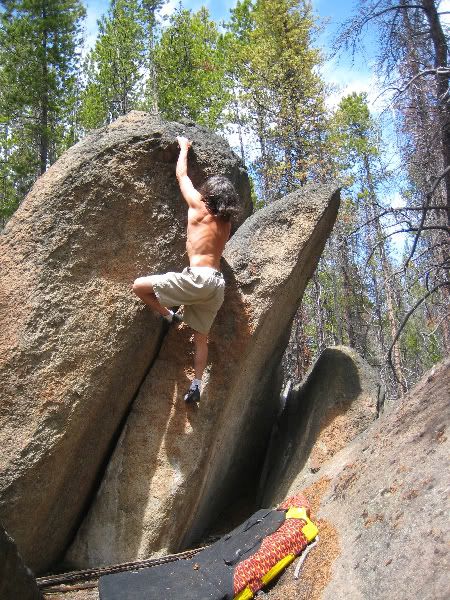 Our "tag-along" for the session--Ladd slept in and missed school, so his reward/punishment was to come along bouldering with us.