Ben made it back alive from NG basic training just in time for the prime climbing season, and we headed to the N Bourbons to pick up where we left off.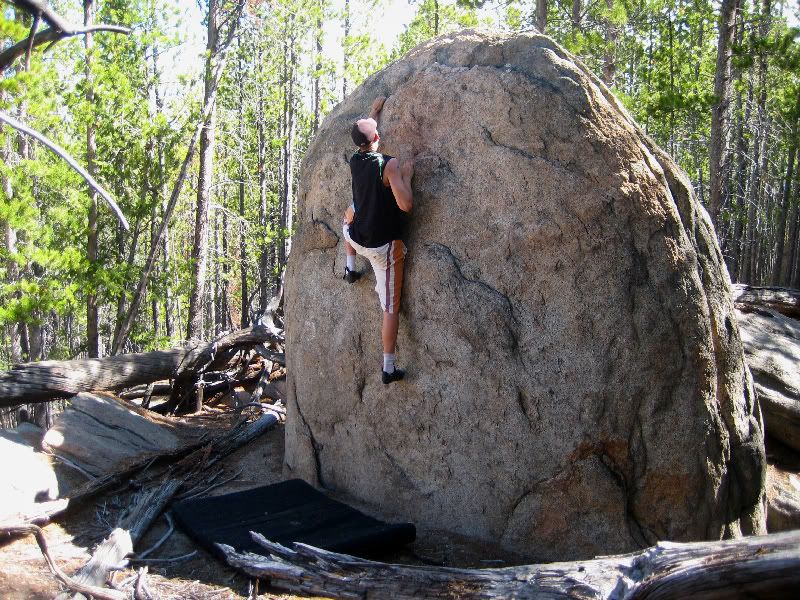 Warming up on a small one (if you're a giant).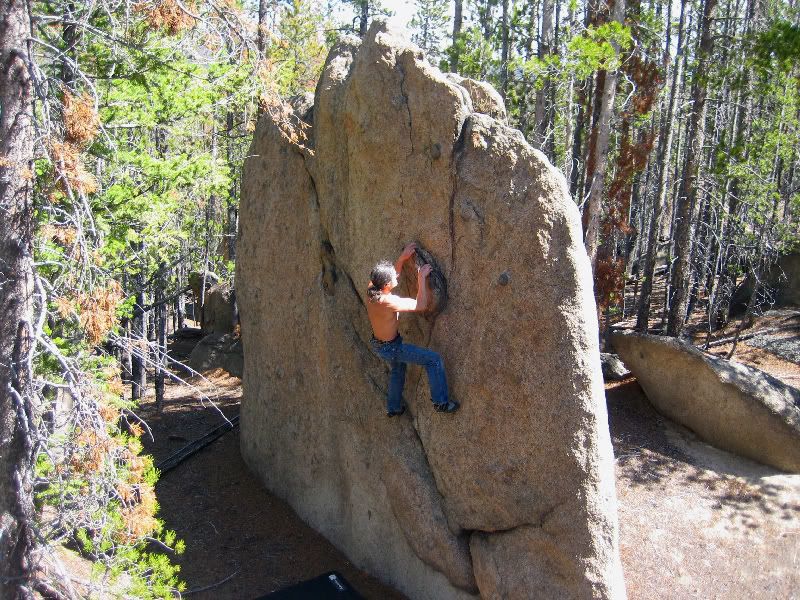 Kevin playing on the large dark features.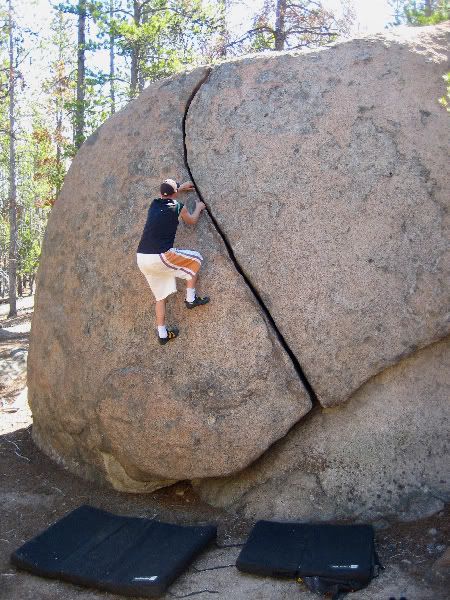 The big fella following the obvious line up the "Top Hook Crack".